Education Secretary John Swinney is to set out his intentions on the controversial use of testing for primary one (P1) pupils.
The Deputy First Minister will make a statement on standardised national assessments after MSPs narrowly vote against using them to measure the development of four and five-year-olds.
When that vote took place in September, Mr Swinney pledged to "consider" the result – but in October he told the SNP conference in Glasgow he was "looking at ways to reassure" critics.
Teaching unions have claimed some P1 youngsters have been reduced to tears as a result of the tests, which were brought in by the Scottish Government as part of its efforts to close the attainment gap in schools.
The Conservatives, Labour, Greens and Liberal Democrats in Holyrood all oppose the use of tests in P1, with opposition parties stepping up calls for Mr Swinney to scrap them.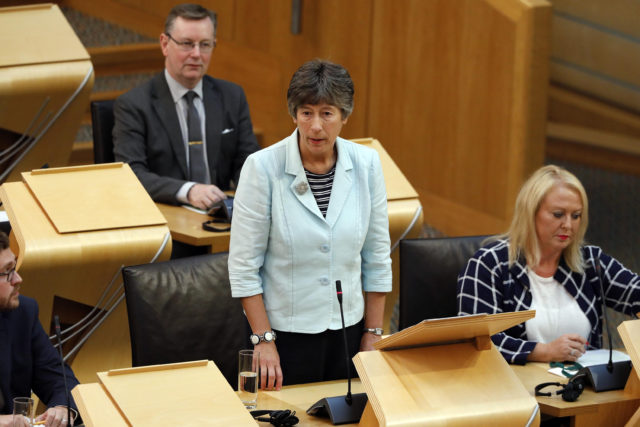 "The Parliament was quite clear when it voted to halt the tests in Primary 1.
"This was based on the growing concerns among P1 teachers that these tests were inappropriate for five-year-olds and were not providing any added value when it came to assessing very young children.
"Since that time, public opinion has expressed the same concern, as have a number of local authorities across Scotland."
Labour education spokesman Iain Gray said: "The question is no longer whether these tests should be allowed to continue, or how they will be reformed – it is when will the SNP government finally listen to teachers, parents and parliament and get rid of them completely.
"Enough class time and resources have already been wasted and it is high time John Swinney admitted his mistake."
Mr Gray said the statement to MSPs gave the Education Secretary the "perfect opportunity" to "set things right" and ditch the assessments.
"Anything else will be disregarding the views of teachers, parents and the will of the Scottish Parliament," he added.
Meanwhile Green education spokesman Ross Greer said: "John Swinney would do well cut his losses and do away with these tests for four and five-year-olds once and for all.
"What teachers really want to hear is how they can be supported in their overworked job and how the government will restore the value of teachers' pay to tackle the recruitment and retention crisis."
Mr Swinney has accused his rivals of political opportunism, saying their opposition to the tests is "easily the worst example of the tribal, SNP-bad politics of the unionist parties I have seen in years".
And he insisted politicians from other parties had "no right to play politics with the education of Scotland's children and young people".
A Scottish Government spokesman said: "We have made clear that assessment has long been an important part of the improvement agenda, and teachers with experience of using the assessments have spoken of how useful they are as one of a range of ways to gauge a pupil's progression.
"We have considered the motion that Parliament has agreed and discussed with local authority partners. The DFM will update Parliament tomorrow."