Around 25 attacks on prison staff are recorded every day as record levels of violence sweep through jails in England and Wales.
Official figures show assault and self-harm incidents behind bars have increased again to hit new highs.
There were 9,485 assaults on staff in the 12 months to June 2018, up 27% from the previous year, a Ministry of Justice (MoJ) report showed.
Of those, 947 were classed as "serious" – such as those which require medical treatment or result in fractures, burns, or extensive bruising.
The number of assaults on staff in the three months to June increased by 4% to a new record quarterly tally of 2,515 incidents.
The MoJ report noted that there has been a change in how assaults on staff are recorded, which may have contributed to the increase.
Elsewhere, the Safety In Custody bulletin revealed:
– The total number of assaults jumped by 20% to 32,559 in the 12 months to June;
– There were 325 deaths in prison custody in the 12 months to September, up 8% from the previous year;
– Of these, five were homicides, up from three incidents in the previous year;
– Over the same period, there were 87 self-inflicted deaths, up from 78 in the previous year;
– In the 12 months to June 2018, there were 49,565 incidents of self-harm, up 20% from the previous year.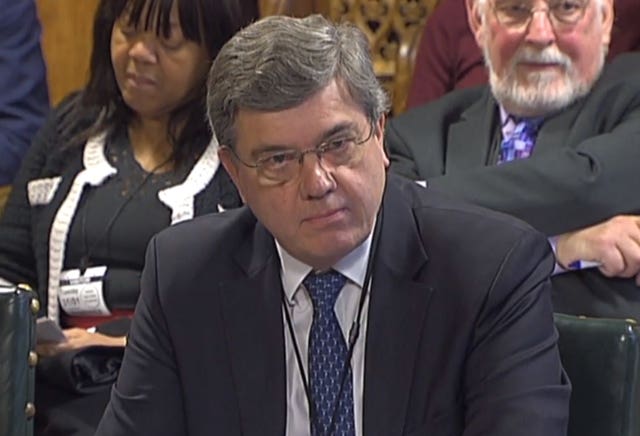 Focus has intensified in recent months with the publication of a string of highly critical watchdog reports.
Chief Inspector of Prisons Peter Clarke has demanded urgent Government action at four establishments in less than a year, while earlier this month the acting Prisons and Probation Ombudsman warned that the scourge of synthetic drugs in jails was "completely out of control".
Peter Dawson, director of the Prison Reform Trust, said: "Despite the unrelenting effort of many in the system, all of these indicators show that there is no end in sight to the catastrophe that has engulfed many of our prisons."
"The safety of our dedicated prison officers is paramount, which is why we recently changed the law to double sentences for those who attack them, and are rolling out PAVA incapacitant spray, body-worn cameras and 'police style' handcuffs and restraints."
He said the Government has recruited 3,500 new prison officers over the last two years and is spending an extra £40 million to improve safety and tackle drugs.
"I know there is still more to do and we will continue our drive to tackle violence in prisons so they can be places where offenders can turn their lives around," Mr Gauke added.