Sir Philip Green is the king of retail whose reputation was left in tatters by the collapse of former high-street staple BHS.
Brought up in south London, Sir Philip was sent to a private school in Berkshire and went straight into wholesaling shoes and selling jeans.
A bold, brash wheeler-dealer, he made his name when buying and carving up the Sears empire in the late 1990s.
In 2002, he bought Arcadia, the parent company that controls Topshop, Topman, Burton, Dorothy Perkins and Miss Selfridge.
Other notable events in his career include a failed £9 billion bid to buy iconic high street chain Marks and Spencer in 2004.
Sir Philip was awarded the knighthood in 2006 for services to the retail industry.
But he is perhaps best-known for his role in the demise of BHS.
The collapse of the retailer in April 2016 left 11,000 people out of work and a £571 million black hole in its pensions fund.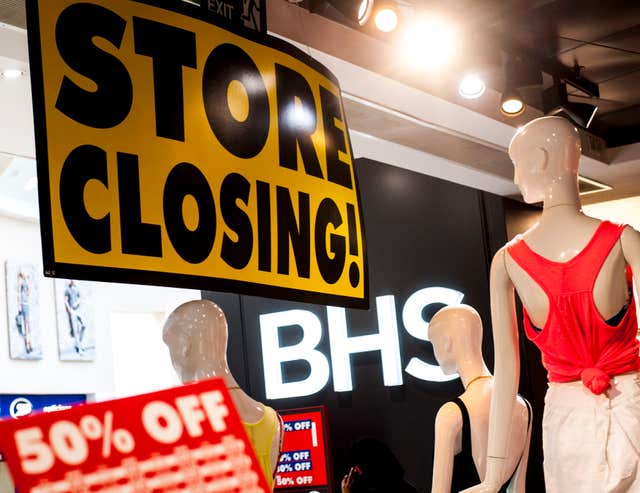 Sir Philip was criticised by MPs including Conservative Richard Fuller, who said: "It may be that facing a large and growing pension deficit that the previous owner, when (Chappell's firm) Retail Acquisitions came knocking on his door to purchase his business, went laughing all the way to the bank.
"But if that sale was done on the understanding that it was avoiding a responsibility for those pension losses, then that £1 he received was equivalent to 30 pieces of silver in his betrayal of the employees and pensioners of BHS."
In 2017, Sir Philip stumped up £363 million to pour into the BHS pension fund.
That payout impacted the large fortune Sir Philip has amassed with his wife, Lady Tina, which currently stands at £2 billion, according to the Sunday Times Rich List.
His retail empire has allowed them to live life in the fast lane, a world of super-yachts, apartments in Monaco and friendships with the likes of supermodel Kate Moss.
But there could be another headache on the horizon after concerns were raised earlier this year over Arcadia's own growing pension deficit.