The polls have closed across Ireland in the presidential election.
There were reports earlier in the day of a low turnout at many polling stations, which closed their doors at 10pm, but they are traditionally busier in the evening as people wait until they have finished work to cast their ballots.
Turnout was not expected to be as strong as it was for the abortion referendum in May, but it was hoped it could be in line with the 2011 presidential election when 56% of the electorate turned out.
More than 3.2 million people were entitled to vote in 40 constituencies.
As well as deciding who they would like to see in Aras an Uachtarain for the next seven years, the electorate was also asked whether they wanted to remove the offence of blasphemy from the Irish constitution.
Incumbent president Michael D Higgins attended a polling station in St Mary's Hospital, Phoenix Park, Dublin, along with his wife Sabina.
The 77-year old, who was elected in 2011, is running for a second seven-year term.
Sean Gallagher, who is also running for a second time after a failed attempt in 2011, attended a polling station in Greystones, Co Wicklow, with his wife Trish.
In north Co Donegal, independent candidate Peter Casey voted in Greencastle with his wife Helen.
He chuckled when a local man asked him: "Peter, who are you going to vote for?"
Gavin Duffy voted in Julianstown, Co Meath, alongside his wife Orla and family.
Sinn Fein MEP Liadh Ni Riada voted in Baile Bhuirne in her native county of Cork, with her husband Nicky by her side, while Senator Joan Freeman and her husband Patrick cast their votes in Lucan, Co Dublin.
In Dublin, more than 560,000 people were eligible to cast their ballot in the capital's 11 constituencies.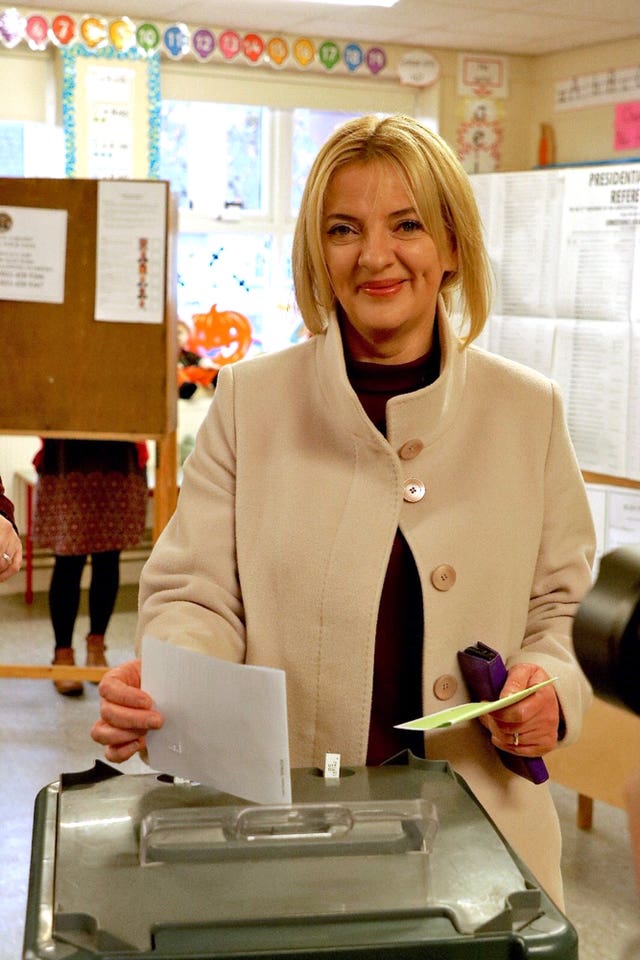 This is closely followed by Tipperary with some 110,000, and Wexford with more than 108,000 voters.
The constituency with the smallest electorate is Dublin Central with 40,000 voters.
Some 2,601 islanders were eligible to vote in this year's election.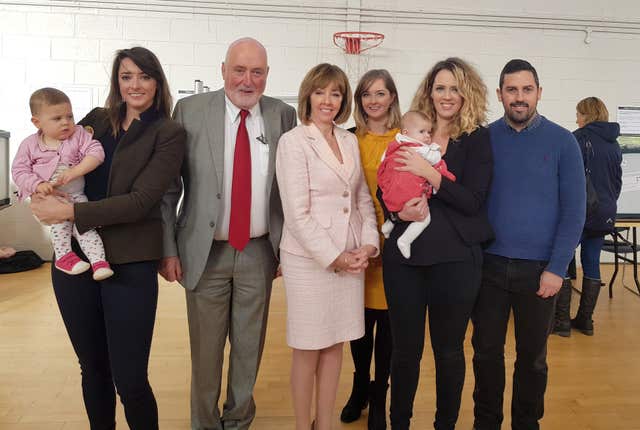 Count staff will begin sorting and collating the ballot papers at centres across the country from 9am on Saturday.
A result is expected by Saturday evening, or by early Sunday at the latest.