The Belfast region will receive a £350 million investment under the City Deal scheme, the Chancellor has announced.
But it fell short of the £450m Belfast and five other councils in the east of Northern Ireland had hoped for.
The councils joined forces with universities and higher education institutions to pitch for an agreement they believe can deliver 20,000 jobs through a 10-year investment strategy.
They asked Philip Hammond to stump up £450 million but during his Budget statement on Monday, the Chancellor announced £350m from the Exchequer.
The Northern Ireland Executive is expected to add at least a further £350 million when elected ministers return.
Power-sharing government collapsed in January 2017 following a breakdown in relations between the Democratic Unionists and Sinn Fein.
The Belfast Region City Deal partner councils – Antrim and Newtownabbey; Ards and North Down; Belfast, Lisburn and Castlereagh; Mid and East Antrim, and Newry and Down – have committed £100 million investment, while Queen's University and Ulster University have committed £50 million.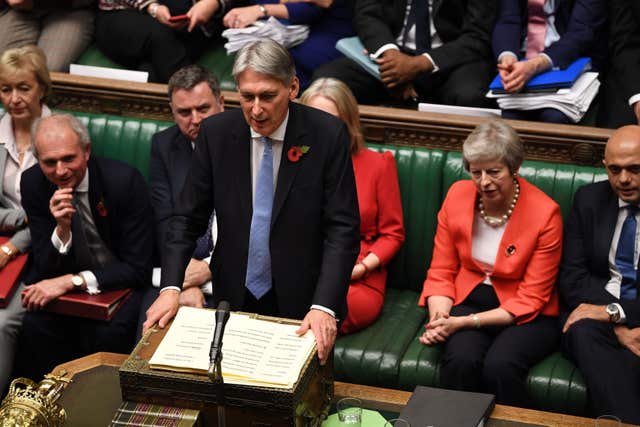 Mr Hammond also announced formal negotiations have opened for a Derry/Londonderry and Strabane City Region Deal, and a £2m one-off payment for Belfast city centre as it recovers from the impact of a major fire.
Northern Ireland Secretary Karen Bradley described it as a "fantastic result" for Belfast.
"The Northern Ireland Office and the Northern Ireland Civil Service have worked closely with local authorities to help deliver a fantastic result for Belfast," she said.
"It is now vital that we build on this success and secure a good City Deal for the people and businesses in the Derry/Londonderry and Strabane region.
The Democratic Unionist Party's Westminster leader Nigel Dodds also welcomed the Budget announcements.
"I am delighted that we have been able to secure a £350 million contribution from the Treasury to the overall £1 billion deal.
"This City Deal provides a once in a generation opportunity to accelerate economic growth, create record levels of new jobs and transform our local communities."
But Sinn Fein MP Paul Maskey slammed the Budget announcement as a "serious let down".
"While I welcome the announcement of a £350m investment by the British Treasury for the Belfast Region city deal it falls short of what was asked for.
"This creates a shortfall in the planned deal and major projects will have to be dropped from the plan," he said.
"Disgracefully the north-west has received nothing but more promises from a Tory Government.
"Today's announcement is a serious let down."
SDLP councillor Tim Attwood said: "It is a little disappointing that the contribution is only £350m from Treasury rather than the £450m in the Belfast Region City Deal bid," he said.
"It is now vital we secure the support from central government in NI and the private sector to push forward with our transformational plans detailed in our City Deal plans."
Ulster Unionist MLA Steve Aiken queried whether the continued collapse of power-sharing government at Stormont will impact on the city deal.
"The announcement of funding for a Belfast City Deal is obviously welcome but it is still not clear how negotiations on this will work in the ongoing absence of a local Executive," he said.
Retail Northern Ireland Chief Executive Glyn Roberts broadly welcomed the Budget.
"We were one of the first business organisations to call for City Deals for Belfast and Derry/Londonderry and are pleased to see them both progressed in the Budget," he said.
"Whilst the £350m for the Belfast City Regional Deal is short of the £450m outlined at last week's launch in Westminster, it is a very significant start toward potentially creating 20,000 jobs.
Angela McGowan, CBI NI regional director said: "While the Belfast City Deal represents a sizeable investment which should help to accelerate local economic development, create jobs and boost innovation in growth sectors, there will be some disappointment that it didn't reach the £450 million expected," she said.
"Nonetheless, the government's commitment should give confidence to other similar proposed City Deals in the North West which could play a big role in attracting investment and talent to Northern Ireland."
Sinn Fein's Stormont finance minister Mairtin O Muilleoir said: "Once you strip away the spin, the fact is the Executive's budget for everyday spending will not even keep pace with inflation.
"In real terms this means no extra money to meet the growing demands on the Health service which needs a 6% increase just to stand still.
"It means no extra resources to end the financial crisis in our schools.
"It means no extra resources for the pay increase that our teachers, public servants and other frontline workers deserve.
"Ultimately it means any so-called increases will at best be used to plug cuts."