David Beckham and The Prince of Wales will honour amazing individuals at the Pride of Britain Awards.
The expert divers who risked their lives to rescue 12 Thai footballers who had become trapped in a flooded are to be honoured at the ceremony.
Stars will celebrate the bravery of outstanding individuals, including a young girl who raised thousands from her hospital bed and a teenager who saved his father's life at sea.
The Prince Of Wales, Beckham and Simon Cowell are among the celebrities recognising the courage and dedication of award winners.
Ellie Goulding, Michael Sheen, Amanda Holden, the cast of Strictly Come Dancing and members of the England football will be at the ceremony on Monday evening.
Carol Vorderman is hosting the evening of special stories. She said: "Pride of Britain is a very important part of my life. I'm thrilled that it's become a staple part of British culture.
"I never fail to be humbled by those who have often turned a tragedy into something pretty magnificent."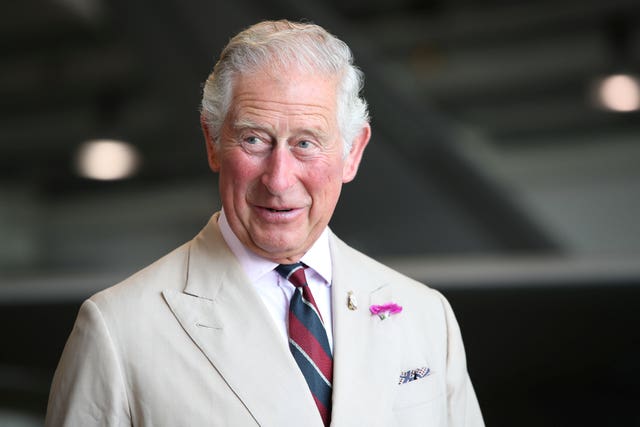 Joe Rowlands, 14, has been named as the Teenager Of Courage award winner after he dove into freezing seas to drag his unconscious father to safety after they capsized on a kayaking trip.
Divers who braved the flooded tunnels of a cave network where a team of 12 young footballers had become trapped in Thailand have been honoured with an Outstanding Bravery Award.  They brought food and supplies through the caves before bringing every young boy out to safety.
The Special Recognition award has been given to Emma Picton-Jones, 29, who was left widowed when her partner Dan took his own life following a long struggle with depression. She founded a charitable trust to support people in rural communities with mental health issues and has raised £75,000 for the cause.
The 87-year-old Icolyn Smith, known as "Ma Smith", moved to Britain from Jamaica in 1965 and has dedicated her life to helping the homeless with food and clothing at her soup kitchen, serving 45,000 meals to date.  She has been named a Community Partner.
West Midlands Fire Service has been honoured with the Emergency Services Award for saving the life of driver Phil Ewins, who had been impaled on a 10ft pole in a crash. The driver was on the way to propose to his girlfriend when he crashed and has since celebrated his wedding with the team that saved him.
Omar Sharif has been celebrated with the Prince's Trust Young Achiever award, having risen from a life embroiled with gangs in London, and the pains of being homeless, to running his own personal fitness business.
Max Johnson, 10, inspired politicians to change the law regarding organ donation. His need for a transplant prompted Theresa May to consider an opt-out system, rather than opt-in, to ensure a supply of life-saving organs. Mrs May said: "When I read your inspirational story, I knew I had to act to change the organ donation rules."
Edward Mills, just eight years old, helped raise £30,000 with five sponsored climbs to help the fight against cancer. He was inspired to help his mother, who is suffering from terminal breast cancer. He has been named Fundraiser Of The Year.
Eddie O'Gorman, 83, founded a charity with his late wife in memory of their two children who died of cancer, and has so far raised £230 million to fight the disease. Children Paul and Jean died within nine months of each other. Mr O'Gorman has been given a Lifetime Achievement award for his work for Children With Cancer.
The servicemen and women of the Royal Air Force have been honoured with a Special Recognition Award for their services