The spending decisions and leadership of key organisations set up to transform care in Scotland have been questioned by MSPs.
Holyrood's Health Committee has been examining the work of integration authorities (IAs), which were established in 2016 to bring together health and social care in to a single, integrated system.
But MSPs on the committee said IAs – who spend some £8 billion a year of public cash – were "taking allocation and investment decisions without assessing, or even possessing the ability to assess the relationship between the effectiveness of spending on outcomes".
This was branded "unacceptable" by the committee.
In a new report, the MSPs noted some IAs were leaving cash allocated for tackling mental health and dealing with drug and alcohol problems unspent.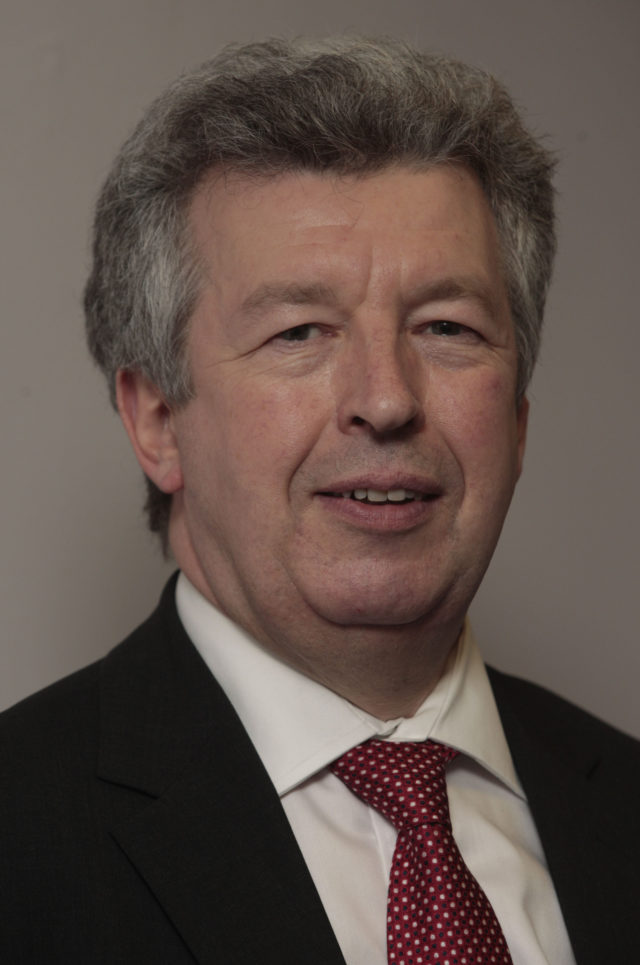 Committee convener Lewis Macdonald said: "The successful integration of health and social care is one of the biggest challenges facing us. It is clear that transformational change is required in the sector in order for us to meet long term challenges such as our aging population. This requires those in charge to use the powers Parliament has given them and drive change.
"It is vital that the significant budget for health and social care is spent efficiently and effectively. It is unacceptable that this is not happening and the committee is calling on this to change."
The report said that while there was a statutory requirement for IAs to report on how they had used resources to achieve improvements in health and wellbeing, it was "unacceptable this is not being done".
With the Scottish Government working towards providing more care in the community and away from hospitals, the report found there had been a "modest shift" in the way budgets are spent in the three years IAs have been in operation.
But it said while there had been "progress in shifting the budgets towards community healthcare, this appears to be at the expense of family health services/prescribing and social care, rather than resulting from a reduction in hospital expenditure, which is showing an increased proportion of spend".
The report went on to note: "To date, some IAs have spent less than the budget that has been allocated to these services. Given concerns raised regarding mental health service provision we find it difficult to understand why this is the case."
Another priority area MSPs identified was tackling Scotland's high level of drugs related deaths, with the committee "very concerned" about this.
"We believe a reduction in drug related deaths must be a priority area for the Scottish Government," they said in the report.
"We are concerned that, to date, some IAs spend on ADPs (alcohol and drugs partnerships) has been lower than the budget allocated.
"Given the high number of drug-related deaths we are concerned that NHS boards and ultimately IAs have not given this issue the priority that is required and are not investing the level of funds into services required to deliver improved outcomes."
MSPs said they were "disappointed" by this, and called on Scottish ministers to "to ensure this issue is prioritised and the number of drug-related deaths reduced".
The committee also urged the Scottish Governrment to set out in detail "the steps it is taking to measure the quality of leadership at IA level".
The made the recommendation after the report found "further steps need to be taken to ensure IA leadership is sufficiently robust in setting out requirements and providing clear direction".
Meanwhile, with Health Secretary Jeane Freeman having announced the government is to write off the brokerage loans given to NHS boards, the committee asked where the cash to do this was coming from.
Mr Macdonald said: "We also seek assurances in relation to the recent announcement that loans to health boards are being written off.
"This offer should not be a blank cheque nor be open to misuse."
A Scottish Government spokeswoman said: "Our health spending per head is over 7% higher than the UK as a whole – amounting to over £850 million more spending on health services for Scotland.
"Integration is the most significant change to health and social care services in Scotland since the NHS was established, and ensuring its success is a priority for the Scottish Government. That is why in 2018/19 the Scottish Government is investing almost half a billion pounds of frontline NHS spending in social care services and integration, as well as an additional £66 million to local government in support of social care.
"This is enabling local partnerships of integration authorities, health boards and councils to work together to make best use of their total resources and ensure people have access to the right care at the right time in the right place. We are currently reviewing the progress to date of integration joint boards across Scotland.
"The financial framework we published this month is clear about the twin approach of investment and reform that will be required to ensure health care services are fit for purpose in the future."