Around one in every six pints of blood donated in the aftermath of terror attacks such as the Manchester Arena bomb may be going to waste, a study has suggested.
Researchers investigating the Las Vegas massacre in October 2017 – the deadliest mass shooting in US history, which left 58 people dead and 869 injured – found about 17% of blood donations made in the aftermath went unused.
Local blood centres across the globe have routinely reported an outpouring of donations in the hours and days after a mass shooting or terror attack.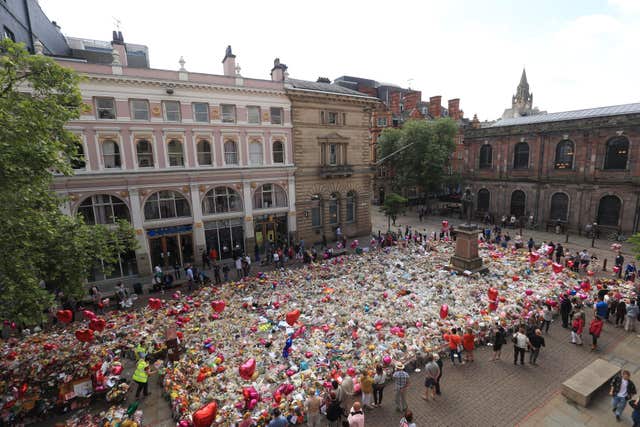 A little over 10 hours after Salman Abedi detonated a homemade device in the foyer of the Manchester Arena, just as thousands of young people were leaving a concert by US pop star Ariana Grande, queues started to form outside Blood and Transplant buildings.
Blood stocks were already described as high, meaning there was no immediate drain on resources, while every hospital had what it required to deal with casualties.
Some attendees had to be turned away from centres, prompting staff to call for people to become year-round donors instead.
The Las Vegas findings are published in the Journal of Trauma and Acute Care Surgery.
Author James Lozada, from Vanderbilt University Medical Centre in Nashville, Tennessee, said: "There is an emotional desire after these events to immediately donate blood, but that's not always necessary and it's not always the best immediate response.
"The best thing you can do is donate blood year round."
The study found blood donations in the US spiked by 53% in the first three days after the Las Vegas shooting.
The Las Vegas blood bank reported having 791 donations immediately following the massacre, but that 137 of these donations went unused. The blood was subsequently discarded.
This compared with an average of 26 waster donations every month at that blood centre, the study found.
The suggested cities develop a protocol for such a terror attack and ask for strategic responses for donations in certain postcodes rather than a blanket appeal.