The Duchess of Cambridge has spoken about teaching her children the value of showing affection, declaring "hugs are very important".
William and Kate, a mother-of-three who has recently returned from maternity leave, were embraced by a fan during a visit to Basildon Sporting Village to highlight the ability of sport to change lives.
Janet Emery could not resist hugging Kate when she met the royal during the visit, and the duchess could be heard telling her admirer: "Thank you very much, hugs are very important, I keep saying that to my children."
The duchess is mum to Prince George and Princess Charlotte and gave birth to Prince Louis in April. She also has a keen interest in the early-years development of children.
Ms Emery, 58, who also hugged the duke, is a client of Sport for Confidence, a partner organisation of Coach Core which provides sporting activities for people with learning difficulties, mental health problems and physical disabilities to boost their life skills.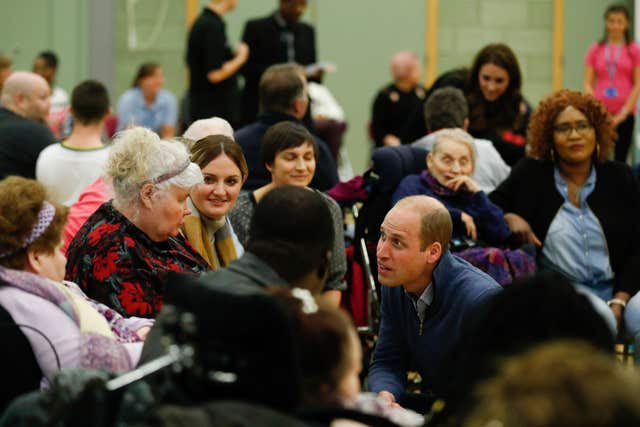 Through training, the initiative aims to create the next generation of sports coaches who will themselves go on to inspire their communities.
Kate, a keen tennis fan, joined a session introducing primary school children to the game, supervised by Coach Core trainee Joe Turner and a colleague.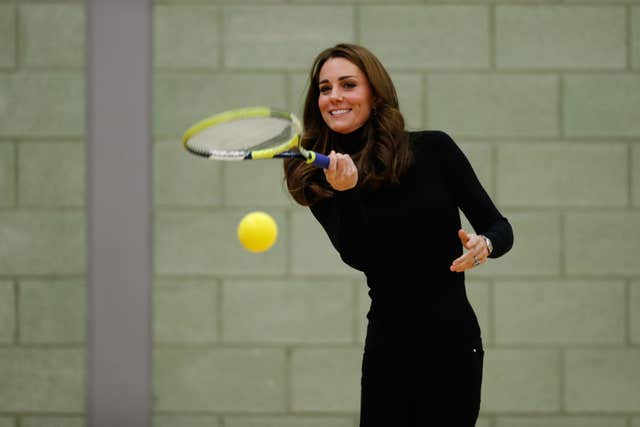 The duchess, who is patron of the All England Lawn Tennis and Croquet Club and a regular at the Wimbledon tennis championship, tried to rally her team but they lost.
Mr Turner praised Kate's ability with a tennis racket and her coaching skills, saying: "She was very good, she was encouraging her team throughout and was showing them how to hit the ball – she's trying to take our jobs."
While Kate played tennis, William joined a group of youngsters learning the basics of javelin throwing using a large foam dart.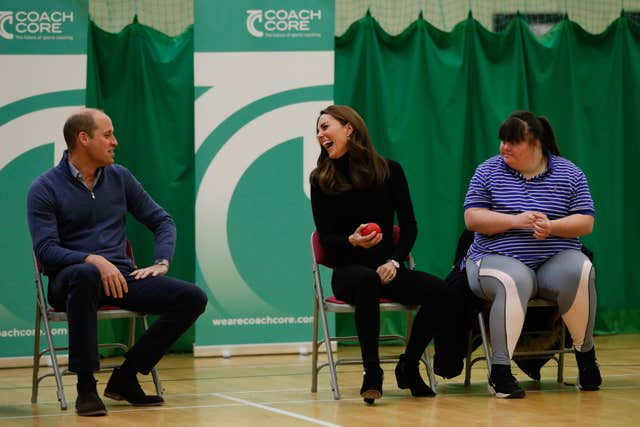 The duke and duchess were in opposing teams and joined in the banter with their fellow players as the match progressed – with William even getting a round of applause when he hit the target ball.
William and Kate are famed for their sporting rivalry but honours were even as the match ended one game apiece.