The Home Office is seeking new technology to help tackle surging levels of knife crime.
Initial funding of up to £500,000 is available for research projects that could help police spot suspects who are carrying blades in crowded areas.
A notice detailing the competition states that it is "seeking proposals for innovative technologies and approaches that help reduce knife crime in the UK".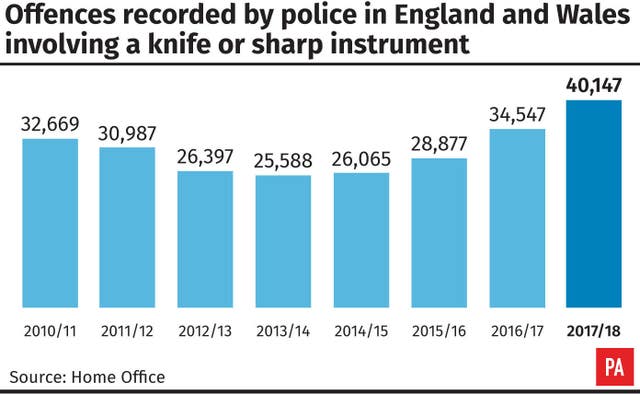 The initiative is focusing on techniques to identify steel-bladed knives with a blade length greater than 7.62cm (3in).
This includes household kitchen knives and other knives designed specifically to cause serious harm or death.
Techniques are being sought that would allow police to carry out screening at "pinch points" such as ticket barriers or escalators or in busy areas where movement is "essentially unconstrained" – for example, on the approach to a major event.
Solutions should be safe, unobtrusive, potentially covert and easy to operate.
Research that focuses on potential "behavioural indicators" of people in crowds who are in possession of a knife will also be considered.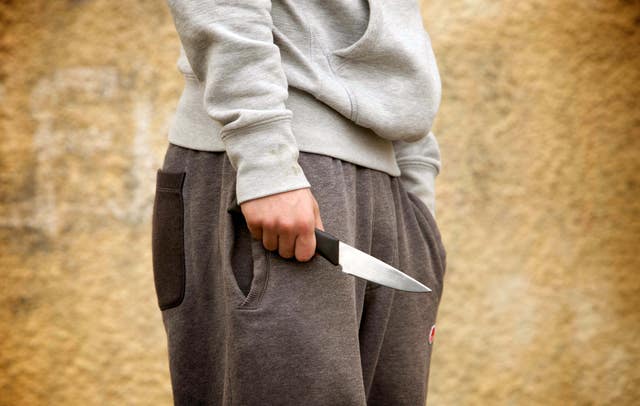 Figures released earlier this month showed police in England and Wales registered a 12% increase in recorded offences involving a knife or sharp instrument in the year to June.
The competition notice says: "Although crime in general has fallen rapidly in the UK over the past 20 years, some types of violent crime recorded by the police have increased.
"In 2017, knife crime rose by 20% across England and Wales when compared to 2015 figures, with a significant increase in fatal stabbings and serious injuries.
"Whilst this increase in knife crime is a complex problem with many influencing factors, the ability of the police to determine if knives are being carried by people is one fundamental aspect to potentially reducing incidents.
"This is particularly challenging when knives are concealed and carried in public. The use of current detection systems is limited."
The competition is being run by the Defence and Security Accelerator, a body set up to find and fund innovations with potential benefits for UK safety and prosperity.
Minister for crime, safeguarding and vulnerability Victoria Atkins said: "Knife crime destroys lives and communities and as a government we are determined to keep our streets safe.
"Technological developments can play a crucial role in identifying those who are carrying weapons and stop them before they can inflict violence. This is why we are calling for businesses and industry to submit their ideas and help us tackle this issue."