New Zealand has developed a "real connection" with the royal family and the question of becoming a republic "doesn't sit at the fore" for Kiwis, the country's prime minister said.
Jacinda Ardern's comments came as the Duke and Duchess of Sussex followed in the footsteps of William and Kate on Tuesday as they took in Auckland, the penultimate stop on their 16-day royal tour.
Harry and Meghan faced off in a welly-wanging contest before heading to the Viaduct for a public walkabout – where 10-year-old Max Henry added to his royal photo collection.
Wednesday is the final day of Harry and Meghan's tour, which has seen them also visit Australia, Fiji and Tonga.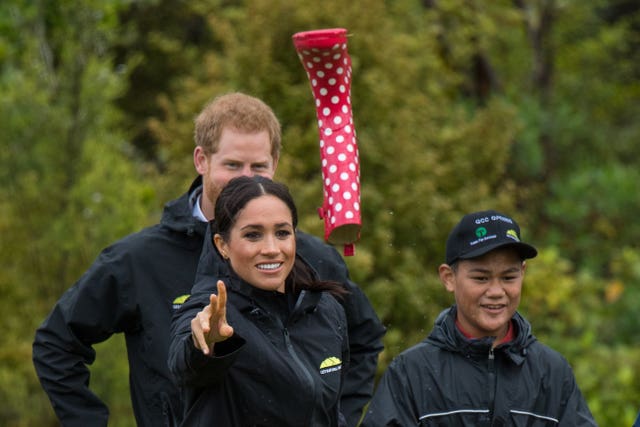 Speaking before a reception at the Auckland War Memorial Museum, New Zealand's prime minister Jacinda Ardern said: "There's a real connection between particularly William and Harry in recent years, so it's nice to have been able to host them in such close proximity."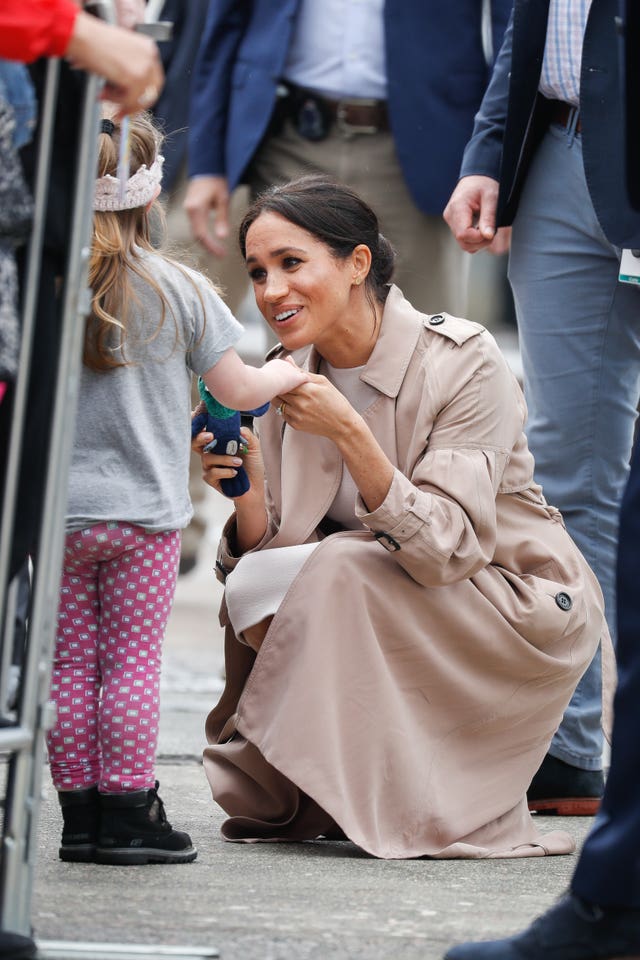 When asked if the question of whether the Duke and Duchess's visit has changed views on New Zealand becoming a republic, Ms Ardern said: "It just really doesn't come up as much.
"I don't think it's something that really sits at the fore for them (the public).
"The only time it really comes up is, often off the back of visits, people tend to ask the question.
"What you'll pick up from the New Zealand public is that there is a real affinity for the Queen and a real strength of feeling around members of the royal family, particularly given, in the wake of some of our disasters, that they've been quick to respond and be present."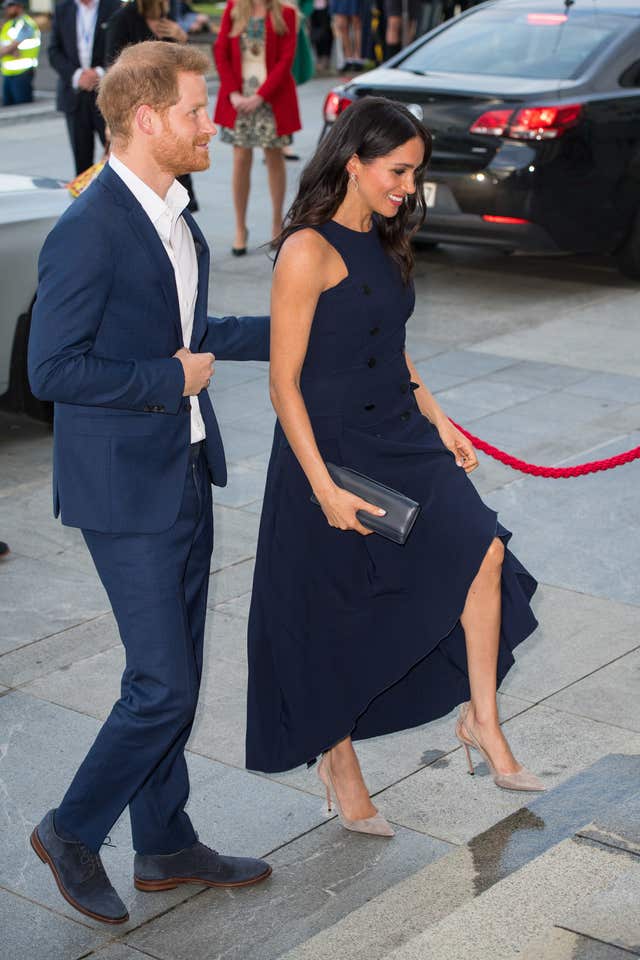 The duke and duchess planted puriri and kowhai trees, the latter of which was represented on Meghan's veil when she married Harry in St George's Chapel at Windsor Castle in May.
After meeting children from environmental education programme Trees for Survival, the couple then got their hands dirty to plant the trees before heading over to throw wellies – or gumboots – in the sport of welly-wanging.
Harry and Meghan each had two children on their team and took it in turns throwing boots as other pupils cheered them on.
The duchess's team – the reds – emerged victorious after she landed her boot a good metre closer to the target than the duke.
Nelson Poll, 11, was on Meghan's team and said: "I think Harry's technique was better – it was straight-forward instead of going at an angle.
"I said to Meghan, 'try to keep it forward and not too high'."
When asked who he felt wanted to win more, Nelson said: "Probably Harry."
Ryen Anderson, 10, who was also on Meghan's team, added: "Meghan was asking us how to throw and we said it doesn't matter.
"She didn't know she could throw that far and she surprised herself."
"We're meeting little Kiwis, we're meeting big Kiwis, being treated to your fantastic food, culture and sporting activities – well, if you can call welly-wanging or gumboot throwing a sport," he said.
"Perhaps we should have a three-test series and see who comes out on top?"
Earlier at the reception, the duke showed his language skills were better than his welly-wanging, when he said hello in six different languages.
His efforts in Samoan, Tongan, Fijian, Niuean, Cook Islands, and Maori were greeted with applause from the audience of young people as the duke said: "This is definitely the first time I have spoken most of those languages, so I apologise if my accent wasn't any good, but I had to give it a go."