A beech tree grafted into an N-shape to woo a sweetheart named Nellie has been crowned the UK's tree of the year, the Woodland Trust said.
Nellie's Tree, near Aberford in West Yorkshire, beat a giant redwood in Northern Ireland, a spruce in which children play in Scotland, and an oak that may once have hidden a king in Wales to scoop the overall prize for the UK contest.
The tree's unusual shape was created nearly 100 years ago by Vic Stead, who walked along the old colliery railway from his home in Garforth, near Leeds, to visit Nellie, the young lady he was courting who lived in nearby Aberford.
The romantic gesture worked, with Vic and Nellie going on to marry and have a family.
Though they are now gone, Nellie's tree, which is also known as the love tree by locals, remains and is a popular place for lovers to pop the question.
The tree's romantic history also won the hearts of voters, and it was the clear winner in the final of the annual competition.
For the contest, hundreds of nominated trees were whittled down to several entries each for Northern Ireland, England, Scotland and Wales, with a public poll to find winners for each country, and then a final vote for an overall winner.
Nellie's tree will now go on to represent the UK in the European Tree of the Year contest early next year.
Mr Lund said: "I am absolutely astounded and hugely happy with the support the tree has had. I think it's just the wonderful story behind it. It is a fitting tribute to my grandparents.
"It just shows how important it is to protect the nature around us and also what we could lose if we are not careful."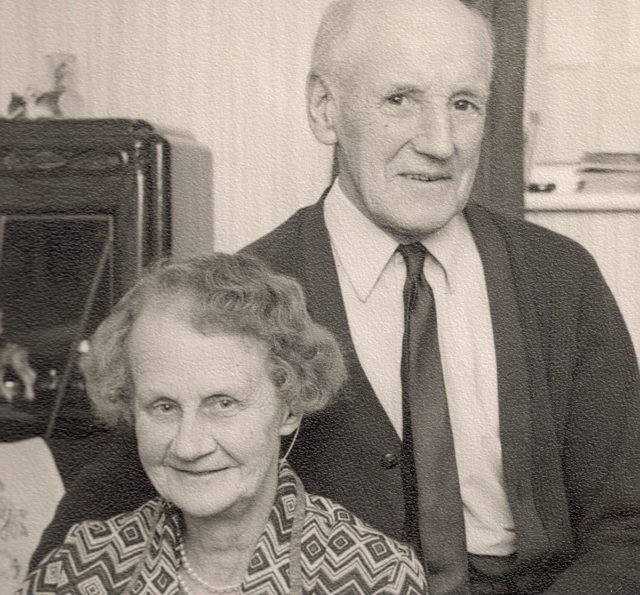 "Since last year's contest thousands of trees have been needlessly lost across towns and cities, and opportunities to save important trees from infrastructure plans such as HS2 have been denied.
"We hope this tree's tale stands as a beacon for the need to protect our special trees and the wonderful tales they have to tell," she said.