The first Bewick's swan has arrived at Slimbridge nature reserve in Gloucestershire, heralding the arrival of winter, conservationists said.
The bird, known as Indri, has surfed the weekend's first blast of winter winds from the Arctic to arrive at the Wildfowl and Wetlands Trust (WWT) reserve in what is expected to be the first of an influx of the swans in the coming weeks.
Every year, Bewick's – small white swans with black and yellow bills – navigate 2,500 miles to the UK to escape the Arctic winter in Russia and can be found in large numbers on the Severn estuary and in eastern England.
With each bird having a unique bill pattern, experts can identify and record the arrival of individual birds from their beaks.
Up to 200 of the swans overwinter at Slimbridge from late October to early March, as part of a 30,000-strong crowd of migratory birds, and Indri's appearance is her third visit to the reserve after arriving as a cygnet in 2016.
But fewer Bewick's are returning to the UK each year, with numbers of birds making the migration from Russia to northern Europe falling by almost half since 1995, the conservationists said.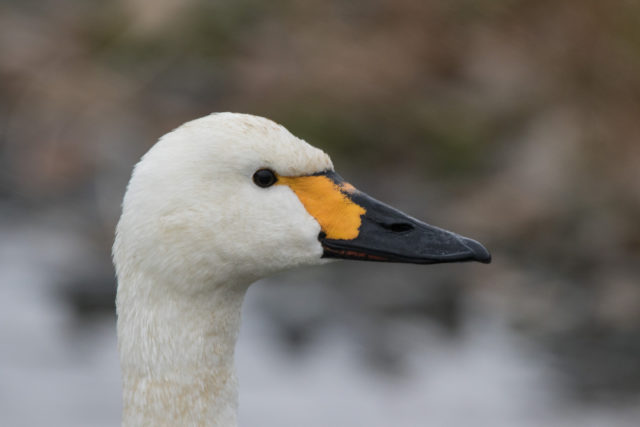 "Swan lake" at Slimbridge is maintained to provide a place for the swans to recover from their migration and they are provided with supplementary feeds.
Steve Heaven, swan research assistant, said: "We're proud to have Bewick's here at Slimbridge and we've seen some of the birds return to us each winter for 29 years.
"We hope that by giving visitors the chance to see Bewick's swans close-up and in large numbers from our comfortable Peng Observatory that we are inspiring them to help protect this species for future generations."