Theresa May has insisted austerity is ending after Jeremy Corbyn claimed public services will suffer hardship for years to come following the Budget.
In Commons clashes, the Labour leader demanded an apology from the Prime Minister for breaking her "promise" to end the squeeze on finances.
But Mrs May mocked Labour's approach to the tax cuts for higher earners the Chancellor announced on Monday.
She said: "We are ending austerity, we are bringing debt down, we are putting more money into our public services."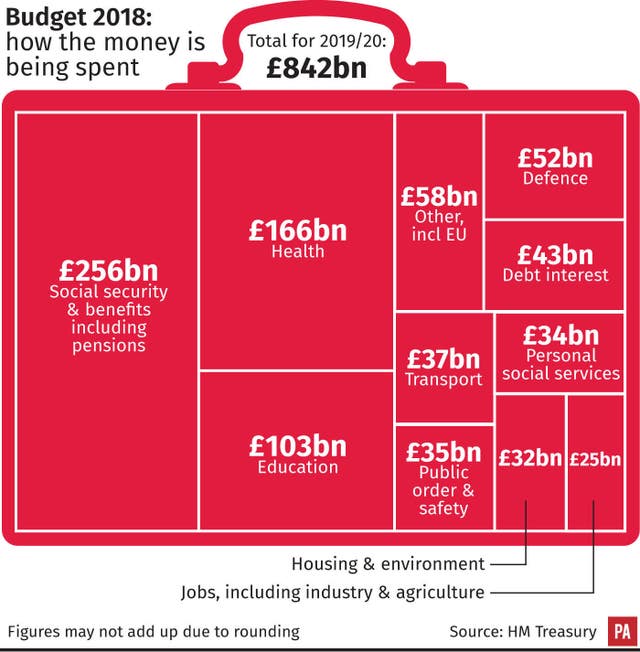 "Yesterday, the shadow chancellor said Labour would support the tax cuts."
Mr Corbyn told the Prime Minister that councils, schools, police, prisons, public sector workers and benefit claimants would face years of austerity.
"Will she apologise for her broken promise that she was going to end austerity, because she has failed to do that?" he said.
Centrist figures in Labour have criticised shadow chancellor John McDonnell for backing perks for the wealthy while there are "people dying on British streets".
A senior Labour spokesman said the party will vote against the Budget as a whole, but will not attempt to force a vote on the personal allowance changes – effectively abstaining.
The spokesman said Labour welcomed tax reductions "however modest" for low and middle-income earners, even though it believes that extending the benefit to the highest earners was "the wrong thing to do".
Labour is committed to protecting earners outside the top 5% from tax rises, but those above this level could expect to see the benefits from Mr Hammond's changes "clawed back and more" if Mr Corbyn took power, as part of a wider increase in their taxes.
Senior Labour MPs defended the party's approach over the income tax cuts.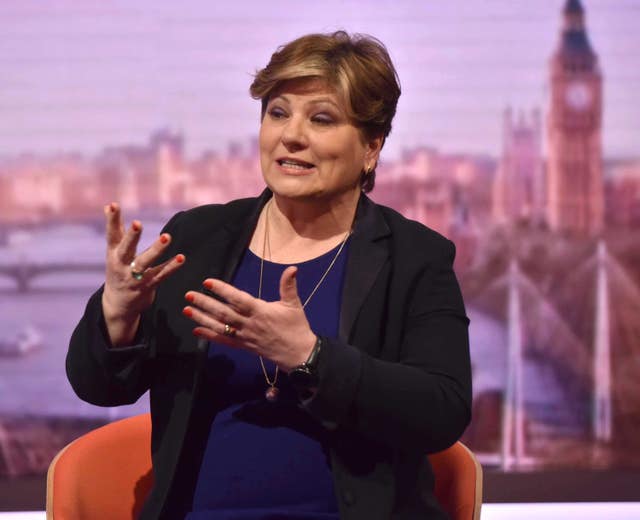 "We have been given one package and the difficulty is we can't make a choice in relation to that when it comes to the vote."
Shadow Treasury minister Clive Lewis told the programme: "We have no choice but to help the poorest and most vulnerable in this Budget."
He added that opposing the increase in the personal allowance for basic rate taxpayers would "throw them to the wolves".
Critics have claimed an increase in the national insurance rate band will effectively wipe out much of the benefit of income tax allowance reforms for higher earners.
Asked about the decision to increase NI thresholds in line with income tax allowances, Mrs May's official spokesman said: "It has been Government policy to do this since 2010. It's clearly spelt out in the Budget document, which tells people what the new tax and national insurance system looks like.
"It's a sensible tax policy to keep these thresholds aligned where we can. If we didn't we would face a scenario where some on higher incomes would pay less tax than others on lower incomes."
Mrs May and Philip Hammond will face more than 100 business leaders and major investors as they seek to win support for the Budget plans.
The PM and Chancellor will set out the "core messages" from the changes during the meeting.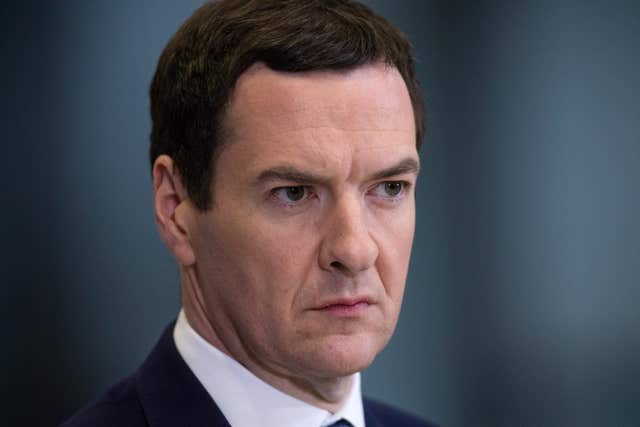 Mr Hammond's decision to spend the proceeds of better than expected borrowing figures raised eyebrows among economic observers.
He took advantage of a £68 billion windfall from revised borrowing forecasts to help fund a £100 billion loosening of the purse-strings in Monday's Budget, promising voters a "brighter future" after years of austerity.
But the Institute for Fiscal Studies warned that the amended figures from the Office for Budget Responsibility could easily be reversed, forcing the Chancellor to borrow more after "painting himself into a corner".