The brother of a teenager murdered by the IRA has spoken about the painstaking search for his remains as the first half of a dig draws to an end.
The family of Columba McVeigh, who is one of 16 murder victims known as the Disappeared, travelled to Co Monaghan where investigators and searchers have suspended the dig because of bad weather.
They were joined by families of the other victims after they took part in a silent walk on All Souls Day in Belfast.
The 19-year-old from Donaghmore, Co Tyrone, was abducted, shot and secretly buried in November 1975.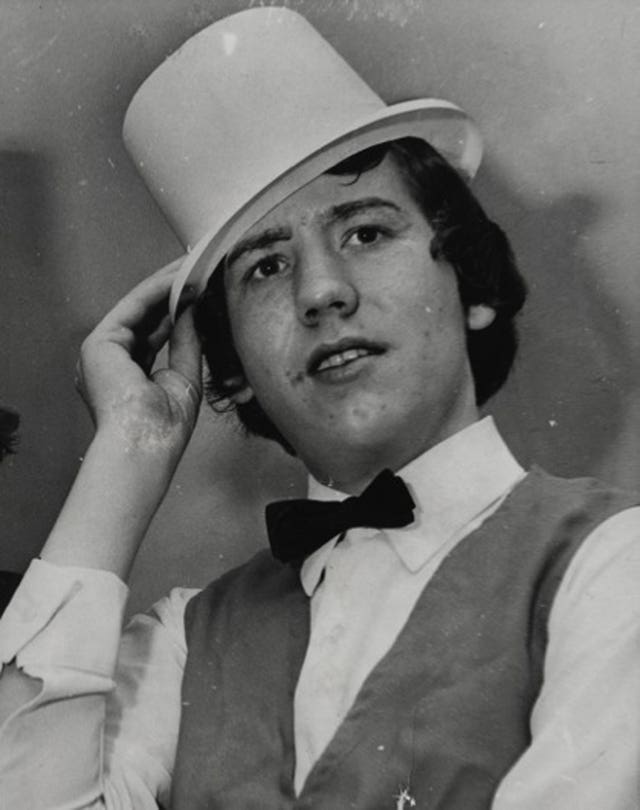 Four previous searches in the bog have not uncovered his remains.
His brother Oliver said that while he is not happy the dig has been suspended, he "has to be realistic" about the conditions of the search site.
The Archbishop of Armagh and the Primate of All Ireland Eamon Martin met the family, including Mr McVeigh's brother and sister, Eugene and Dympna, at the site where he blessed the ground with holy water.
Mr McVeigh said: "It was very poignant to have Archbishop Martin there and show support for us on Columba's anniversary and All Souls Day.
"The family really appreciate that he went out of his way to come to the site.
"We have to be realistic about the conditions – we are not happy but we have to be realistic about the ground and the weather.
Archbishop Martin said that people across Ireland were hopeful that Columba's remains would be found after a new search started six weeks ago.
Speaking at the site, he said: "That hope remains and we continue to pray for God's guidance for the search team as they go about their painstaking work.
"You can see from what lies behind us is that it's an amazing task, it's the sort of work that no-one really wants to have to do.
"When people come to the bog to dig, they are coming to get fuel to heat their homes and to bring warmth into sitting rooms and into their hearts, they don't come to do this type of work.
"In many ways we are shocked to come way up here into such a bleak place, such a lonely place and realise that this gruesome task continues."
He said that he hoped today's visit would inspire someone who has information to come forward.
Members from the ICLVR team and forensic archaeologists have searched part of an area measuring about 100 metres by 50 metres.
Jon Hill, senior investigator for the ICLVR, said the search is made difficult by unstable ground.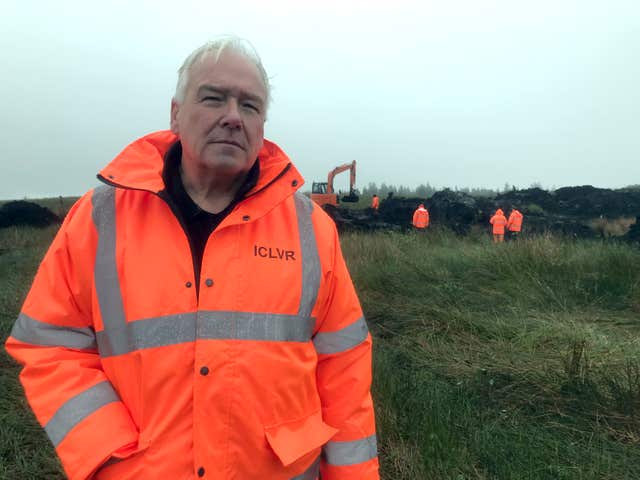 "There is no reason to think we are successful or unsuccessful until we find what we are looking for and there's no reason to believe that the first part or second part is more hopeful.
"We are stopping because it becomes more dangerous and less productive.
"It's more possible that you could miss something when the weather conditions are bad and the lighting is bad."
Mr Hill said it is disappointing not to have located Columba's remains.
He added: "It's as likely that you'll find them on the first day as you are on the last day."