Tributes have been paid to two teenagers who were fatally stabbed on the streets of London within 24 hours.
Flowers were laid near Clapham South Tube station in memory of a 17-year-old killed there on Friday.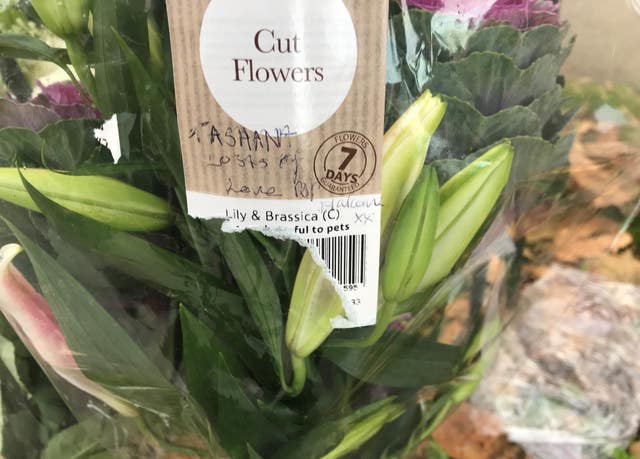 His family paid tribute to him as "very bright and brilliant at art".
London Mayor Sadiq Khan said the teenagers' deaths were "a terrible waste of young lives", as he offered his condolences to their families.
The fatalities came as debate continues over the effect of police budget cuts and what officers should focus their resources on.
Meanwhile, police said two teenage boys were shot from a car in the Handsworth area of Birmingham on Friday night.
West Midlands Police said a 15-year-old was in a stable condition in hospital after being shot in the back, while a 14-year-old was hit in the arm.
Jay Hughes was attacked near the Morley's chicken shop in Randlesdown Road, Bellingham, at about 5.20pm on Thursday.
His aunt, 32-year-old Rochelle, said he went out "to get some food and he never came back", the Evening Standard reported.
"He loved riding his mountain bike, was very bright and brilliant at art. He wanted to be a cartoonist," she added.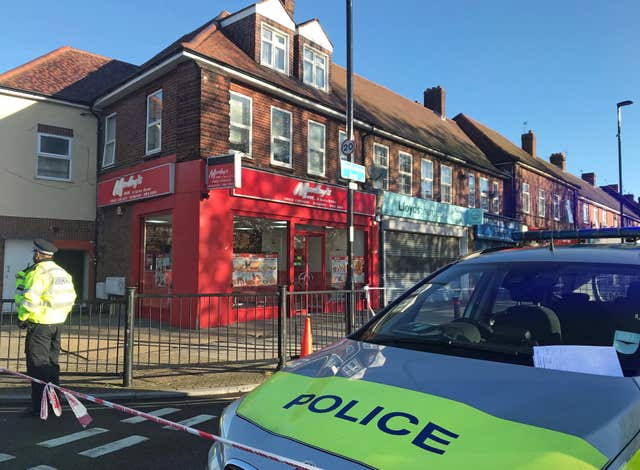 Purple flowers wishing the boy "lots of love" were left near the scene, as well-wishers visited to pay tribute.
A 17-year-old girl, who asked not to be named, described him as a hard-working boy, adding: "He was sweet and nice and he always used to message me if he knew I was sad."
Scotland Yard have yet to make any arrests over the latest two fatalities, which bring the homicide tally in the capital to 115 this year, 19 of them teenagers.
Metropolitan Police Commissioner Cressida Dick, who is Britain's top officer, said on Friday that "stretched" forces must prioritise serious violence and drug gangs rather than non-criminal acts of misogyny.
She said officers "can't go on increasing the scale of the mission" without further funding as she indicated that other offences, such as online fraud, were lower priority.
The London Mayor has previously blamed rising violence on £700 million cuts to the Met's budget over seven years, with more expected to come.
On Friday, Mr Khan announced the latest measure in the "public health approach" to tackling violence, with a review of the most serious offences since 2014 to discover the trends behind attacks.