Changes to proposals for widening a road going through an historic battlefield are "tweaking a fundamentally flawed plan", campaigners have said.
Transport Scotland made adjustments to the design of planned dualling of the A9 as it passes through land where the Battle of Killiecrankie was fought.
Changes include earthworks on the core battlefield being cut by a third and a slip road shortened but campaigners say this does not go far enough to protect the site of the battle between Jacobites and Government troops in 1689.
"Transport Scotland's determined attempts to address the many criticisms that were levelled at its proposed design of the A9 upgrade over Killiecrankie battlefield ultimately amount to tweaking a fundamentally flawed plan," campaign group Killiecrankie1689 said in statement.
"From the start of planning at the end of 2011, Transport Scotland has been single-mindedly pursuing the cheapest option while disregarding advice from historic consultants."
The group said Historic Environment Scotland has advised the upgrade should aim to avoid significant earthworks and damaging the battlefield, and where this is impossible, demonstrate protection of the special qualities and key landscape characteristics of a nationally important heritage asset.
The campaigners said: "Crucially (Transport Scotland) must be able to demonstrate that the chosen alignment is the most appropriate for the battlefield.
"Transport Scotland cannot do that. The recent tweaking confirms that the entire plan has been devised back to front."
The group stressed it does not object to the road being upgraded but disagrees with the chosen design, one of 183 registered objections.
Transport Scotland recently put the adjusted designs on show at Killiecrankie Village Hall along with a selection of the 1,400 items found by an archaeological survey at the site, including musket shot, buckles and horseshoes.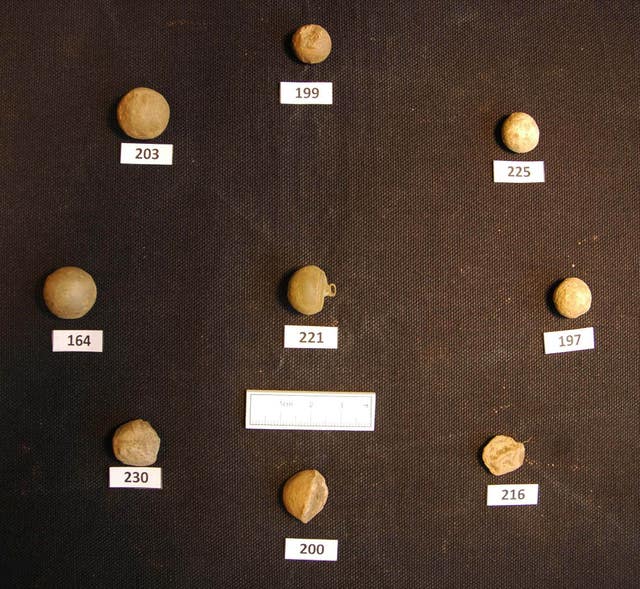 A Transport Scotland spokesman said: "We are well aware of the sensitivities around what is an important inventory battlefield and we have been engaging extensively with the local community and key stakeholders since 2012.
"As the existing A9 already runs through the site of the battlefield, it was clear that any dual carriageway widening options would have some impact on it.
"Having published draft orders for the scheme last November, we have made a number of design refinements to reduce land take on the battlefield site following feedback from Historic Environment Scotland and the local community."
He urged anyone with an interest in the plans to get in touch with their views, adding: "We continue to work with objectors to the scheme to try and resolve any issues.
"However, given the number of objections it is likely that we will need to hold a Public Local Inquiry which would take place next year before any further progress can be made on the scheme."