Here are some key dates in Scotland's involvement in the First World War:
1914
August 4: War is declared at 11pm.
August 25-26: Scottish regiments including the Gordon Highlanders fight in The Battle of Le Cateau in Northern France.
September 12: A fundraising campaign is launched by Edinburgh doctor Elsie Inglis for the first Scottish Women's Hospital to help Britain's allies in the field.
November 1: The staff of Lerwick Post Office in Shetland is detained amid suspicions secret correspondence for Britain's naval fleet was being tampered with. No evidence was found and they were freed days later.
April 25: Gallipoli. Scottish battalions are involved in the operation to gain entry to the Black Sea. The 1st King's Own Scottish Borderers and 5th Royal Scots take heavy casualties.
May 9: Battle of Aubers Ridge. Scottish regiments include the Black Watch. An estimated 2,000 out of 11,000 British casualties are Scottish.
May 22: A train transporting soldiers from the Leith-based 7th Battalion, Royal Scots headed for Gallipoli collides with a local passenger train near Gretna, killing 214.
July: Munitions of War Act. Women are allowed to assume jobs in munitions factories, such as those in Glasgow and Gretna, previously restricted to men.
September 25: Battle of Loos. More than 30,000 Scottish soldiers serve in the largest British offensive mounted on the Western Front in 1915. Half of all casualties are Scottish, with five awarded Victorian Crosses.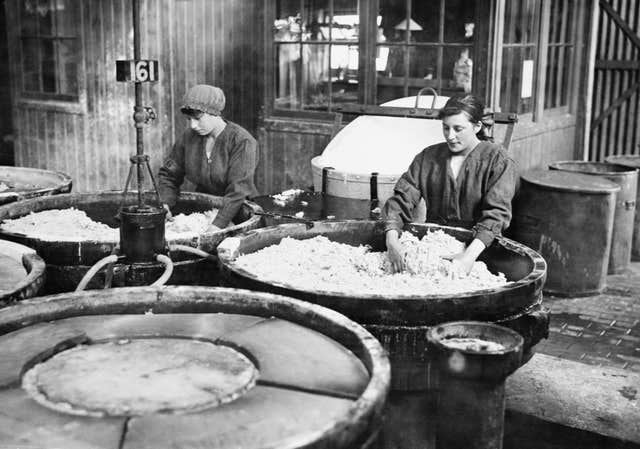 April: Munitions production begins at HM Factory, Gretna. It becomes the UK's largest cordite factory.
April 2: Edinburgh is bombed by two German Zeppelins, killing 13 people and injuring 24.
May 31: The Battle of Jutland is fought between the Royal Navy's Grand Fleet, based at Scapa Flow in Orkney, and the Imperial German Navy's High Seas.
June 5: Sinking of the HMS Hampshire west of the Orkney Isles. After setting sail from Scapa Flow, the armoured cruiser is struck by a German mine. 737 people including British Field Marshall Earl Kitchener are drowned.
July 1 – November 13: Battle of the Somme. Three Scottish divisions – 9th, 15th (Scottish), 51st (Highland) – and numerous Scottish battalions in other units participate in one of the bloodiest battles of the conflict.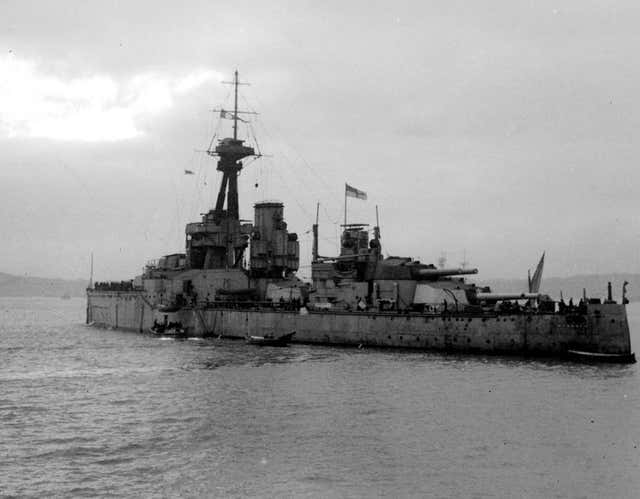 April 9: Battle of Arras. 44 Scottish battalions and seven Scottish-named Canadian battalions make up the largest concentration of Scots to have fought together during the war. A third of the 159,000 casualties are Scottish.
1918
October 6: Sinking of the HMS Otranto. A Royal Navy armed merchant cruiser sailing from New York to Glasgow collides with the steamship HMS Kashmir in a storm and sinks off the coast of Islay. More than 400 lives are lost.
11 November: Armistice Day.
1919
January 1: HMY Iolaire is returning sailors to the Isle of Lewis when it strikes rocks and sinks off the coast of Stornoway. 201 are drowned.
June 21: The Scuttling of the German Fleet at Scapa Flow. On official orders, 72 warships of the German High Seas Fleet deliberately sink themselves after being interned as a condition of the Armistice agreement.
– This information is available on the VisitScotland website at www.visitscotland.com/about/history/ww1-centenary/timeline