Opening more voting centres for Ian Paisley's parliamentary recall petition would not have altered the result, the Electoral Commission has found.
Mr Paisley survived the House of Commons' first ever recall petition after less than 10% of the electorate signed their support for a by-election.
He would have been ousted as an MP if 10% of the electorate in his North Antrim constituency – 7,543 voters – signed the petition. In the event, 7,099 people signed it (9.4%).
In the wake of September's result, the Electoral Office of Northern Ireland was pressed on why it only operated three voting centres for the six-week period the petition was open, when a maximum of 10 were permitted.
Sinn Fein was particularly critical of the decision.
But in its statutory report on the running of the petition, the Electoral Commission concluded that opening more centres would not have affected the result.
The report stated: "We recognise that the decision to use only three signing places was the subject of much debate and criticism. However, we have found no evidence that an increased number of signing places would have contributed to a different result at the end of the recall petition."
The petition device, created following the Westminster expenses scandal, was initiated after Mr Paisley was banned from the House of Commons for 30 sitting days for failing to declare two 2013 family holidays paid for by the Sri Lankan government.
A parliamentary watchdog found in July that, a year after the luxury holidays, Mr Paisley lobbied then prime minister David Cameron not to support a UN probe into alleged Sri Lankan human rights abuses.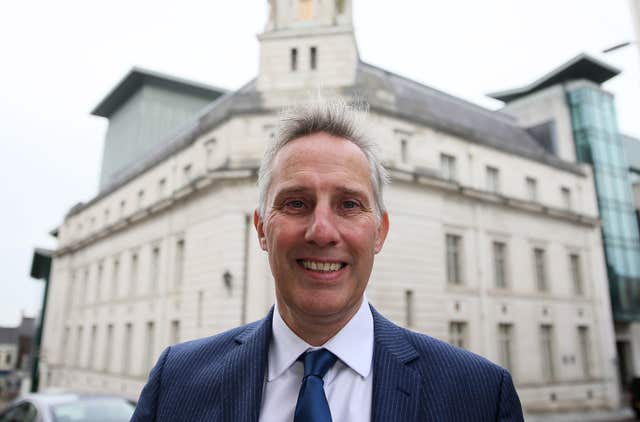 It identified a number of practical issues that it said would help voters, campaigners and administrators at any future petition.
These included looking at whether a signing period of six weeks is appropriate and how electors could get more information on recall petitions.
The report said: "Feedback from those who worked and campaigned at the recall petition was that the six-week signing period was too long. Concerns were also raised as to whether there was enough awareness amongst electors on how they could participate."
Ann Watt, head of the Electoral Commission in Northern Ireland, said: "Overall, the North Antrim recall petition was well-run, with no significant problems.
"This was the first time the legislation for such a petition had been tested. It therefore provides an opportunity for lessons to be learnt and highlights improvements that could be made by the UK Government which could help voters, campaigners and administrators at any future petition."
The Commission said a total of £4,178 of spending was reported by the two registered campaigners – Sinn Fein and the Alliance Party.