Safety checks have been ordered on the tail rotors of helicopters similar to the aircraft that crashed killing Leicester City owner Vichai Srivaddhanaprabha.
The European Aviation Safety Agency (EASA) issued an emergency Airworthiness Directive on Wednesday following the accident yards from the club's stadium.
The Thai billionaire and four other people died when the AW169 helicopter spun out of control and burst into flames on October 27.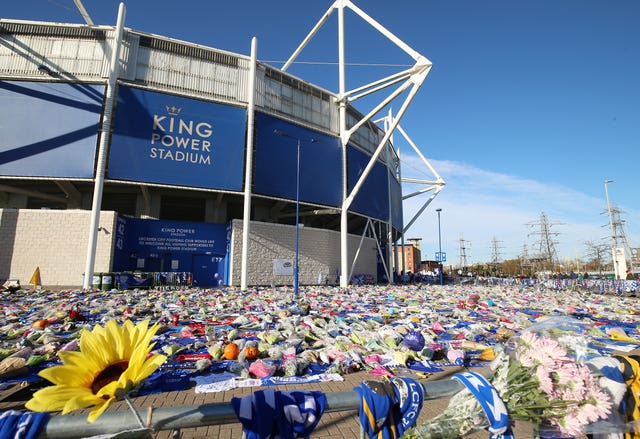 "While the helicopter was on a take-off phase at low forward speed, a loss of yaw control has been observed," it said.
It stated that a "one-time visual inspection" should be carried out to check correct installation of the tail rotor servo-actuator – a part of the flight control system which helps maintain stability – in AW169 helicopters, which are manufactured by Italian aerospace company Leonardo.
The directive issues the same instructions for AW189 helicopters, which have a similar tail rotor flight control system design.
It stated: "The incorrect installation of the tail rotor servo-actuator, if not detected and corrected, depending on the flight condition, could possibly result in loss of control of the helicopter."
The directive said inspections should be carried out within five flight hours or 24 hours, whichever came first.
Thousands of tributes have been left outside Leicester's King Power Stadium following the deaths of Mr Srivaddhanaprabha, Nusara Suknamai, Kaveporn Punpare, Eric Swaffer and Izabela Lechowicz.