The Duke of Cambridge told the creator of Danger Mouse that he is trying to get Prince George to watch the cartoon.
Brian Cosgrove received an OBE at an honours ceremony at Buckingham Palace on Wednesday for services to the United Kingdom animation industry.
The 84-year-old said that when he was presented with the award, the Duke of Cambridge told him that he knew of his animations.
Mr Cosgrove said: "He said 'I grew up on them, you did Wind of the Willows, didn't you?' and I said 'yes, I did', and he said 'wonderful'.
The animator and director was surprised that William knew about his work, which also included Count Duckula alongside the 1981 TV series Danger Mouse.
He said: "(The Duke of Cambridge) told me he was trying to get his son George into (Danger Mouse) but they're not on at the moment, the series we did, they sold it to Canada.
"I said, 'you'd have to go to Canada to watch it!'
"It's 30, 40 years ago since we made them, so for people to still know them. it really is quite touching."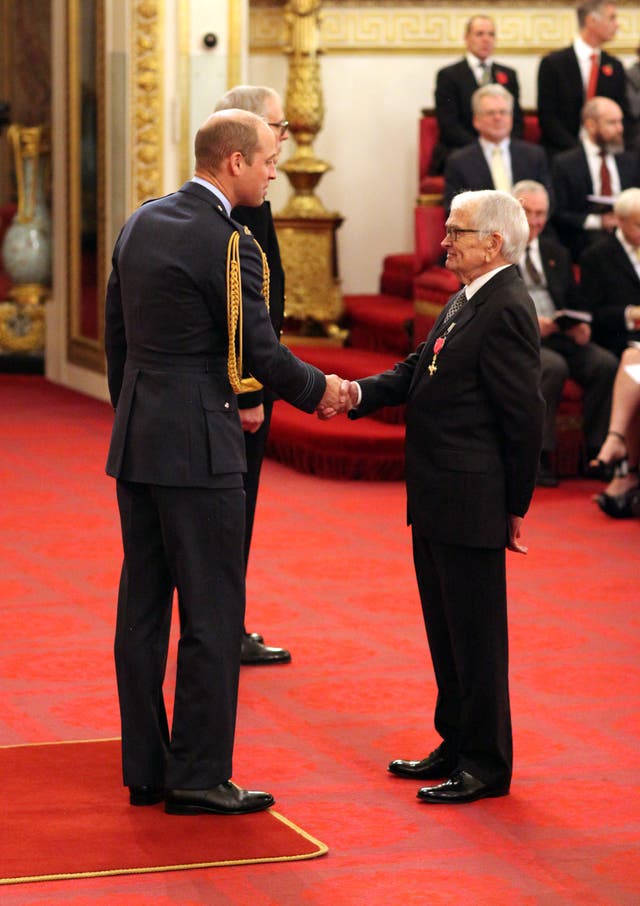 He said: "I'm not quite sure what one expects, to come down and do something like this.
"My wife and I spent quite a lot of time saying 'I wish it was over', because of the nervousness of it.
"I think the awards they're giving out are for a whole range of things and it tugs on your heart a bit.
"That's what the royal family does, what this organisation does, it brings it home to you."