The Duke of Sussex will commemorate the Armistice at Westminster Abbey's Field of Remembrance on Thursday.
Prince Harry will visit the memorial and lay a cross of remembrance three days before the centenary of the end of the First World War.
It will be the sixth time that the duke has attended the event.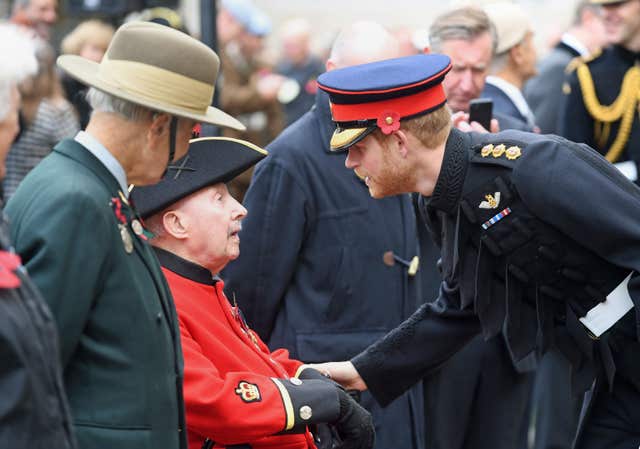 In its first year, only two tribute crosses were planted, but now around 70,000 are produced by the Poppy Factory each year, for planting on more than 360 plots at the Abbey.
Veterans, as well as members of the public, are invited to plant a cross in the Abbey grounds in memory of fallen comrades and loved ones.
At Thursday's ceremony, the duke will honour a two minute silence, to be held after the Last Post, before meeting ex-service men and women from across the armed forces who have served in a number of conflicts.
The Field of Remembrance is opened every year on the Thursday before Remembrance Sunday, and this year, will remain open to the public until November 18.