Aldi has launched its festive campaign with the return of Kevin the Carrot for a third year on the back of a teaser parody of the Coca-Cola Christmas truck.
The full 60-second ad airs for the first time on Friday after a teaser that saw the cartoon vegetable almost drive a truck bearing a striking similarity to the Coca-Cola original off a cliff.
Actor Jim Broadbent returns to narrate the ad, while viewers may also recognise the soundtrack from the film Edward Scissorhands.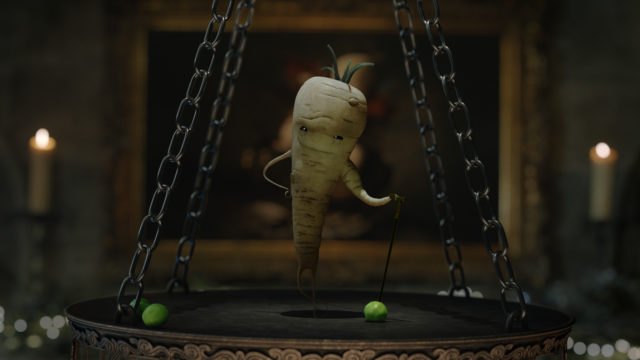 Adam Zavalis, marketing director at Aldi UK, said: "Kevin the Carrot is loved by our customers and we felt it wouldn't be an Aldi Christmas this year without the Carrot clan."
Kevin's return follows an "irresponsible" ad from last year's campaign being banned by the Advertising Standards Authority.
The latest ad screens for the first time on Friday at 7pm during ITV News.