The world's two best chess players have arrived in London for a highly anticipated head-to-head battle that is expected to see fans of the game flocking to the city.
Reigning champion Magnus Carlsen, of Norway, is expecting a tough challenge from American Fabiano Caruana in the World Chess Championship, which begins on Friday.
The 12-game match is spread across three weeks and there is big money on offer, with a prize pool of at least one million euros (£870,000).
Top-ranked Carlsen, 27, is known as the "Mozart of chess" and is renowned for his meticulous game style and finishing prowess.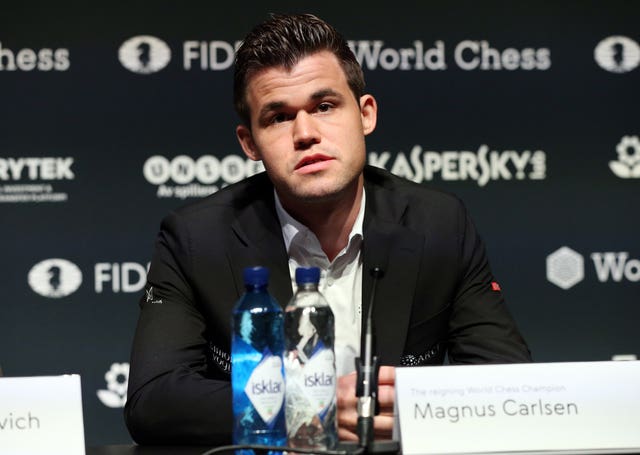 But Carlsen has faith he can retain the title and brushed off suggestions he could be considered the underdog.
"It's been a while since I've considered myself an underdog," he told a press conference on Thursday.
"Having said that, Fabiano is a tremendous player. His results this year speak for themselves.
"I need to step it up but I have great confidence in my powers to do that."
Caruana, known for his attacking style, said Carlsen has no clear weaknesses but he is not infallible.
"Usually the mistakes he makes are very individual and they don't have a clear pattern to them," he said.
"That being said, he still makes mistakes and we all do. The challenge is to be ready to take them when they come."
If Caruana wins he would become only the second American to have held the world title, joining the great Bobby Fischer, who claimed it in 1972.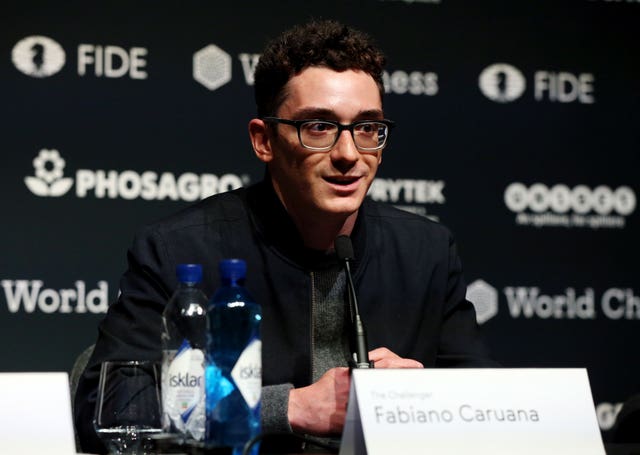 British grandmaster Daniel King said chess fans will descend on the capital from across the globe for the tournament at The College in Holborn.
"The two players are clearly number one and number two in the world," he said.
"So basically this is the match we have all been waiting for."
Carlsen and Caruana were asked if they think chess is now becoming "cool", given their relatively young age and high profiles.
"Personally I've found chess the coolest thing in the world since I was eight years old," Carlsen said with a smile.
"So I think it's always been that way."
Caruana gave a more serious response, saying the game is "definitely becoming cooler".
"There are a lot of people in the celebrity world, movies and music, who have an interest in chess," he said.
"So I think it's definitely gaining more exposure. I also think that chess is a great thing and definitely can be very beautiful."
The pair also fielded a question about whether they had any "female support" at the tournament, prompting laughs from the room of international media.
"I don't think so. Women hate me. I repel them," Carlsen joked.
Caruana added: "The most female support I have is from my mother."