A combination of antimicrobial resistance, complacency, austerity, climate change, urbanisation and migration are increasing the risk of infectious diseases and pandemics, health experts have warned.
A debate will be held on Thursday evening, hosted by the International Longevity Centre (ILC), on the 100th anniversary of the Spanish flu, which infected around 500 million people and killed up to 100 million.
It will see 150 senior academics, policymakers and healthcare professionals come together at London's Science Museum to explore what should be done to ensure that the world is prepared for future outbreaks.
They will warn that "alarmist or inaccurate reporting" could also help spread fear or misinformation and undermine the prevention of future infectious diseases.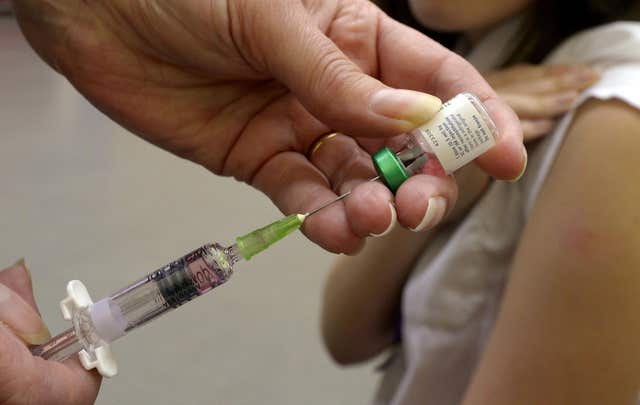 "One hundred years on, it is vital that we do not become complacent about infectious diseases.
"We must learn the lessons from this deadly disease to ensure that history does not repeat itself. Reporting on science should be clear, transparent and evidence based.
"There is no space for fake news if we are to be best prepared.
"Policymakers must not rest on their laurels. Antimicrobial resistance is a real threat and vaccination across the lifecourse should be our first line of defence."
The pandemic did not become known as Spanish flu because Spain was most heavily impacted or was the origin of the disease, but because most countries involved in the First World War controlled the spread of information through censorship to maintain morale.
The neutrality of Spain meant its outbreak was reported however, giving a false impression of it being particularly hard hit.
Steven Baxter, head of longevity innovation and research at Hymans Robertson, is expected to say: "The Spanish Flu traversed the world owing to the mass movement of troops between continents.
"One hundred years on, that widespread, devastating infection rate is a warning of the potential for pandemic in our globally connected world.
"A modern day antibiotic resistant pandemic would have far reaching impact. Immediate effects of huge morbidity, loss of economic productivity, massive strain on health systems and potentially material loss of life are obvious.
"But there are also likely to be longer term effects. Just as viruses adapt – we must adapt to today's challenges if we want to maintain our current levels of health and longevity."
Helen Donovan, professional lead for public health nursing at the Royal College of Nursing, said health leaders need to tackle a "growing complacency" about the risks of infectious diseases and outbreaks occurring again.
"One hundred years ago it was a relatively common occurrence for children to die in infancy because of infectious diseases," she said.
"Until the mid-20th century, measles was a leading killer of children. It is estimated that more than one in five of all child deaths averted have been due to measles vaccination.
"Since a measles vaccine was introduced in the UK in 1968, Public Health England estimates that 20 million measles cases and 4,500 deaths have been averted in the UK.
"However, this year the data from the NHS on uptake in childhood vaccination against a number of vaccinations routinely given has shown a decline for the fourth year in a row.
"It is slight but the fact that it is declining after several years of increase is a concern.
"People no longer see the infections as a major issue and are more concerned by social medial reports of potential vaccine risks, fuelling vaccine hesitancy.
"The issue for us therefore is how to tackle the growing complacency about the risks of infectious diseases and the risk of outbreaks of these infections occurring again."