A box of poppies believed to be from one of the early Poppy Appeals has been discovered in an old suitcase days before the Armistice centenary.
Bernie Axtell, 77, found the two sets of poppies while searching for paperwork in his home in Cardiff last Sunday.
They are believed to date back to before the Second World War and will be brought to the Cenotaph by Royal British Legion representatives on Sunday.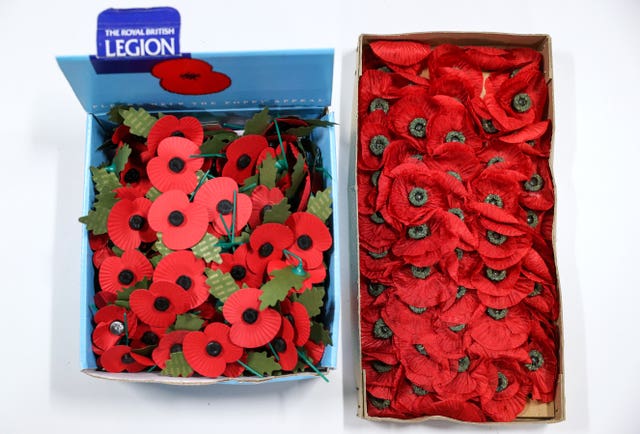 Mr Axtell was handed the box of poppies by friend Vic Luckhurst about 30 years ago, while working for the Legion in Street, Somerset.
"He tragically died a short time later," Mr Axtell, who was chief steward of the branch, said.
"When he gave me the box he said 'I want someone to have them who will know what to do with them'.
"I didn't know at the time what to do so I kept them in an old suitcase. I don't know if he knew the relevance of them.
"I was looking for some paperwork on Sunday and I opened the case and thought 'I wonder what's in here'. This box came out.
"Then the 100-year anniversary just hit. I had put them away for a rainy day. We are now at a very, very special time.
"Something up there made me open that case on Sunday."
Mr Axtell said he could have easily thrown the box away when he and his wife moved from Somerset to Cardiff in 2010.
After discovering the box on Sunday, he decided to bring the poppies to the Field of Remembrance at Cardiff Castle.
Heavy rain meant he went straight to the Legion's nearby pop in centre, where staff realised the significance of the box.
"I thought someone might put them on display," Mr Axtell said.
"I thought there were thousands like this. It is awe inspiring to think they will be at the Cenotaph.
"It pleases me beyond all thoughts at all. I said to Vic that I would find something special to do with them.
"Thirty years is a very long time to wait but now they are doing something extraordinary."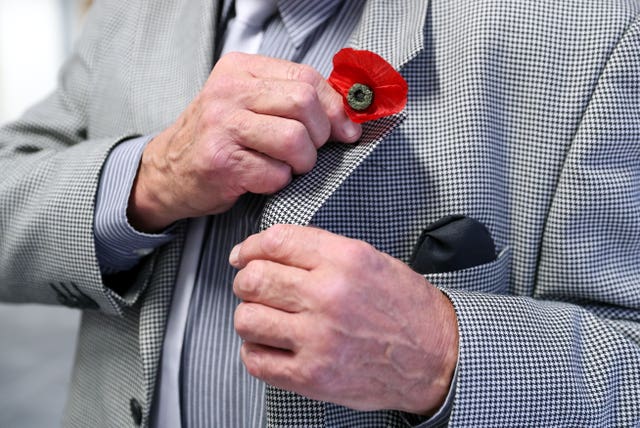 That year, Field Marshal Douglas Haig set up the Haig Fund to support veterans – Haig Fund or H.F. was printed on the middle of each poppy.
Poppies became a symbol of remembrance following the 1915 poem, In Flanders Fields, by Canadian doctor Lt Col John McCrae.
Catherine Davies, head of Remembrance at the Royal British Legion, said: "This amazing discovery of poppies from the early 1920s reminds you of the significance of Remembrance and the important and vital work the Royal British Legion did in the aftermath of the First World War and still does today for those who served and sacrificed.
"It is even more poignant that they were rediscovered in the year that marks the end of First World War centenary.
"Finds such as this are an important part of documenting the charity's history and we thank Bernie for bringing them to our attention.
"We are so pleased we can put them into safe keeping for the appreciation of future generations."