More than 1,000 people, including military personnel, dignitaries and descendants of those who served have attended a "poignant" service to mark 100 years since the end of the First World War.
Princess Anne and Vice Admiral Sir Tim Laurence, First Minister Nicola Sturgeon and Glasgow's Lord Provost Eva Bolander were among those who attended the service in Glasgow Cathedral on Sunday afternoon.
The multi-generational tribute featured young people and representatives from across the Commonwealth and included First World War songs as well as traditional hymns.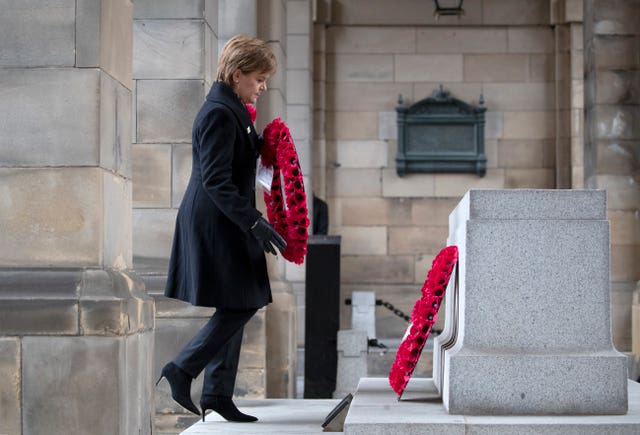 The service in Glasgow, organised by WW100 Scotland in conjunction with Glasgow City Council, focused on the four key themes of sadness and relief, joy and victory, seeds of change and courage for the future.
Professor Norman Drummond, chairman of WW100 Scotland, said the commemorations had taught people to use memory as a "tool for living".
He said: "In these uncertain times we've realised that while attitudes may have changed there are certain values which are timeless – loyalty and devotion, courage and self-sacrifice and perseverance, demonstrated by those who, for our tomorrow, gave their life.
"What better tribute can we give to those who went before us than by continuing to demonstrate those values in our daily life."
The National Youth Choir of Scotland, Glasgow Cathedral Choir and Legion Scotland singer Amy Hawthorn led the congregation in a musical repertoire that included hymns and songs such as Pack Up Your Troubles In Your Old Kitbag and Keep Right On To The End Of The Road, written by Harry Lauder after his son John was killed in the conflict.
The WW100 Scotland Armistice Centenary Prayer, composed by Professor Drummond, was read by three generations of a German/Scottish family, along with Commonwealth representatives from Canada, Australia and New Zealand.
Children featured in the service, with Cara Lucas, 10, from Peebles, reading the Prayer of St Francis.
Her father, Alexander James Lucas, was a Royal Marine Commando serving with 45 Commando based in Arbroath, when he was killed in action in Kajaki on November 24 2008, aged 24.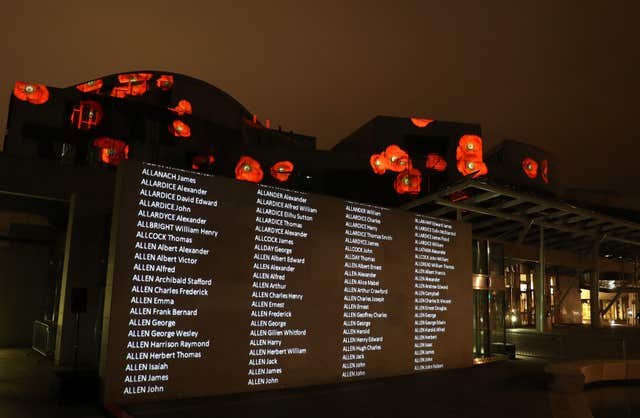 First Minister Nicola Sturgeon said: "Today was a very fitting and poignant service as we leave a legacy for future generations on the history and horrors of World War One.
"It is hard for us to imagine exactly how people would have felt one hundred years ago.
"There would no doubt have been elation and relief that the war had finally ended, but the loss of so many lives and the injuries sustained had a lasting impact on families and communities – an impact which current and future generations must never forget."
Earlier in the day, Ms Sturgeon laid a wreath at the Stone of Remembrance outside Edinburgh's city chambers, where more than 100 wreaths were laid, while large crowds gathered for wreath-laying ceremonies in Glasgow and Aberdeen.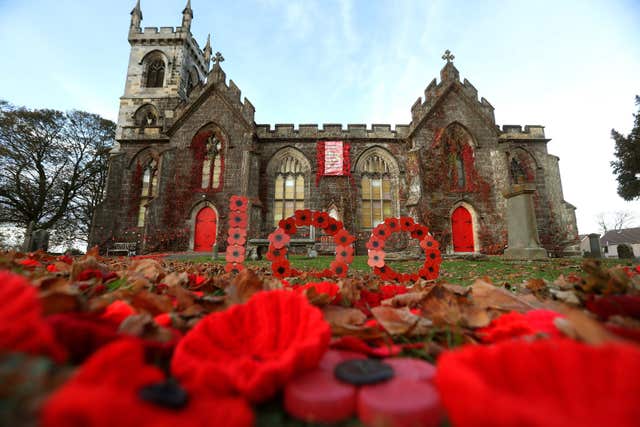 Before sunrise, individual pipers at locations around the world, including a number in Scotland, performed Battle's O'er, a traditional song played at the end of conflicts, while six Scottish beaches took part in director Danny Boyle's UK-wide Pages Of The Sea event, to mark the centenary.
A special light and sound projection was taking place at the Scottish Parliament on Sunday evening, with the names of all 134,712 Scots who died during the conflict being beamed on to the building.
Beacons of fire were being lit at points around Scotland and the rest of the UK during Armistice Day in a National Trust project.