Theresa May is facing renewed pressure from Tories on both sides of the Brexit divide as the Prime Minister tries to hammer out the final details of a withdrawal deal.
Cabinet divisions were starkly exposed when Commons Leader Andrea Leadsom insisted Britain "cannot be held against its will" in a backstop customs arrangement with the EU aimed at avoiding a hard border for Northern Ireland.
However, Education Secretary Damian Hinds said securing a unilateral exit mechanism from a backstop would be "very, very unlikely".
The comments came as it emerged Mrs May's chief Brexit adviser, Olly Robbins, was in Brussels on Sunday for negotiations.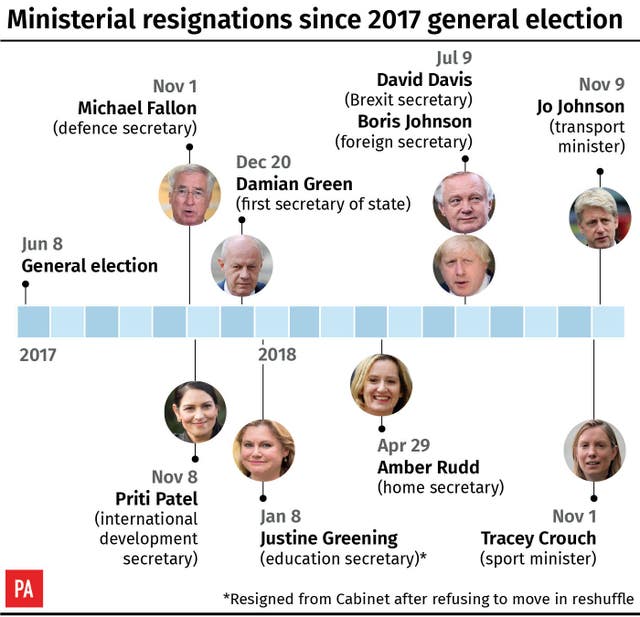 Referring to a backstop deal, Mrs Leadsom told the BBC: "It cannot be a decision that can be overturned by the European Union, it must be capable for the United Kingdom to decide to leave that customs arrangement and it cannot be something the European Union can hold us to.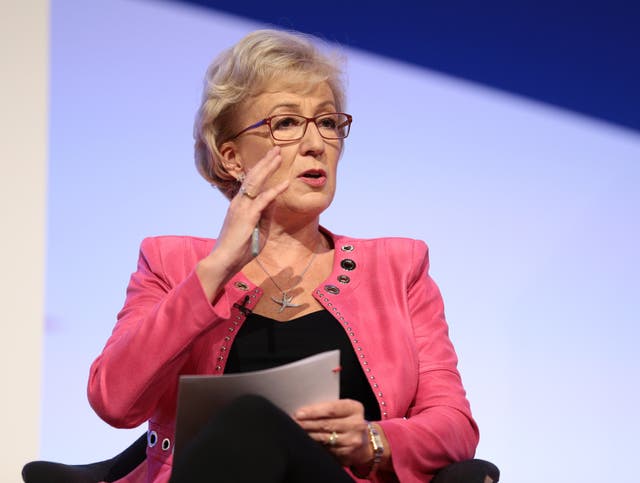 "I am working towards getting a deal that does not require the UK to be stuck, trapped in a customs arrangement. I'm sticking in the Government to make sure that's where we get to in the end.
"I don't think something that trapped the UK in any arrangement against our will would be sell-able to members of Parliament."
Mr Hinds told the BBC a solution to the issue still needed to be negotiated.
In a stark warning to the PM, Tory Brexiteer Steve Baker, deputy chairman of the 80-member European Research Group (ERG) of Conservative backbenchers, and the DUP's Brexit spokesman Sammy Wilson said they would oppose any agreement which they thought threatened the union and could put a trade border down the Irish Sea.
Hope of getting the Cabinet to sign off on Brexit deal proposals this Tuesday appeared to be rapidly receding, as it was reported the EU had rejected London's plans for an independent arbitration clause that could allow the UK to quit a backstop deal on the Northern Ireland border.
Brexiteers have insisted that the UK should not get involved with a potentially permanent backstop customs agreement with the EU as the price of avoiding a hard border in Northern Ireland.