Up to 10,000 veterans, serving personnel and members of the public marked the 100th anniversary of the Armistice at the National Memorial Arboretum.
As the final notes of The Last Post drifted away, the only noise that could be heard above the silence was the wind in the trees.
The arboretum and its centrepiece white Portland stone Armed Forces Memorial, at Alrewas, Staffordshire, provided a backdrop for a service of sombre reflection on a poignant Remembrance Sunday.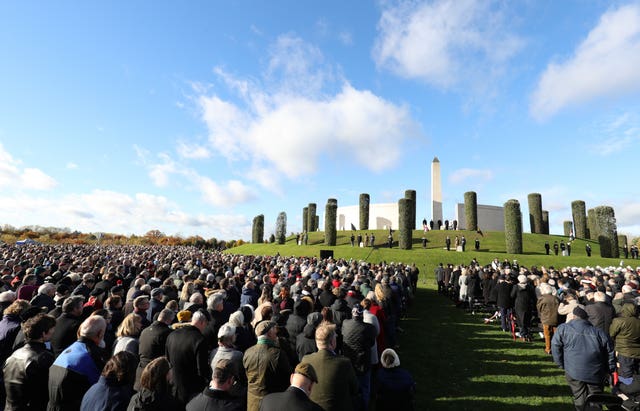 Remembering those who gave their lives, the Reverend Tim Flowers, assistant chaplain of the arboretum, said theirs had been a sacrifice for future generations "that all people may together live in freedom, justice and peace".
After the act of remembrance by the chaplain, Rev Vic Van Den Bergh, came the exhortation – "We will remember them".
Then, five buglers of the Royal Marines played The Last Post, as the two-minute silence fell.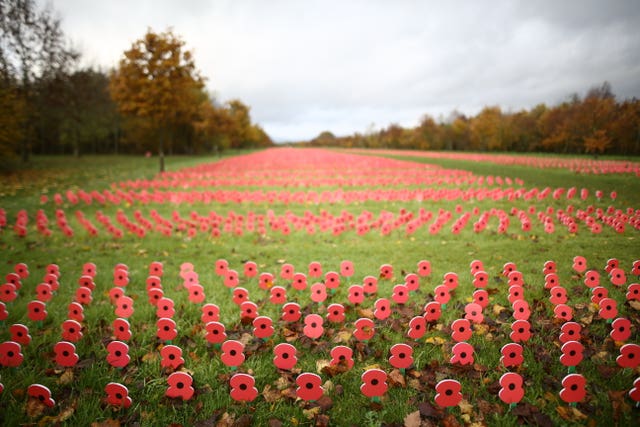 The crowd lent full voice to the hymn Abide With Me while earlier the Band of the Royal Marines had played the Band of Brothers television theme – Requiem for a Soldier – and the hymn Amazing Grace.
Afterwards, the focus shifted to the central plinth of the Armed Forces Memorial.
There was a wreath-laying led by the Duke and Duchess of Gloucester, but others left by families, loved ones who had lost relatives in the Great War and other conflicts.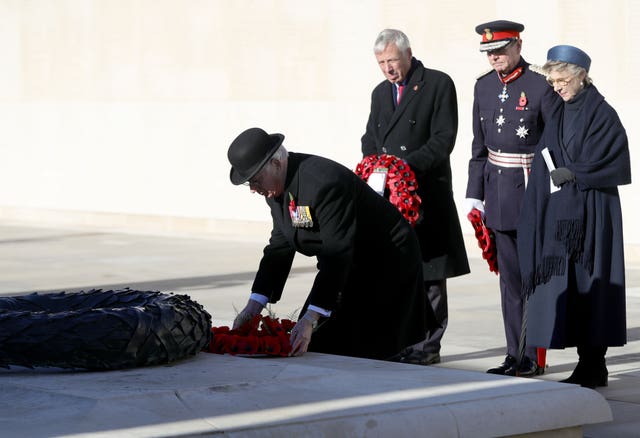 Another wreath was for Private Harry Grocott, of Shawbury, Shropshire, who, aged 16, died serving with the King's Shropshire Light Infantry, after his dug-out was hit by a German shell on April 3, 1916.