National Action regional commander Alexander Deakin was arrested while cowering in an airing cupboard after bragging that "incompetent" counter-terrorism officers would never catch up with him.
The bungling 24-year-old unemployed student, who styled himself a "prisoner of conscience", joked that he would need to buy large quantities of dangerous chemicals to catch the attention of counter-terrorism unit (CTU) officers.
But his role as Midlands regional organiser and senior National Action member was uncovered when he was caught on CCTV, along with others, putting up racially offensive stickers on Aston University campus.
Details of his case and that of self-confessed racist and Army Corporal Mikko Vehvilainen were subject to reporting restrictions but can now be revealed after the conclusion of the latest National Action prosecutions.
Deakin was sentenced to 12 months for inciting racial hatred with the stickers, which had slogans including "White Zone" and "Britain is ours – the rest must go".
He was also among the first people to be convicted after a trial earlier this year of being members of National Action, which was banned in December 2016.
He was jailed for eight years on April 13, with Judge Melbourne Inman QC telling Deakin he was "deeply committed to the most extreme racist views".
In rants on encrypted chat app Telegram, Deakin told fellow NA members that in a future "race war", the organisation would have a "KKK (Ku Klux Klan)-themed death squad".
Also jailed alongside Deakin, of Becon Road, Great Barr, was then serving British soldier Vehvilainen, of Sennybridge Camp, Powys, Wales.
He was sent to prison for eight years for terrorist group membership.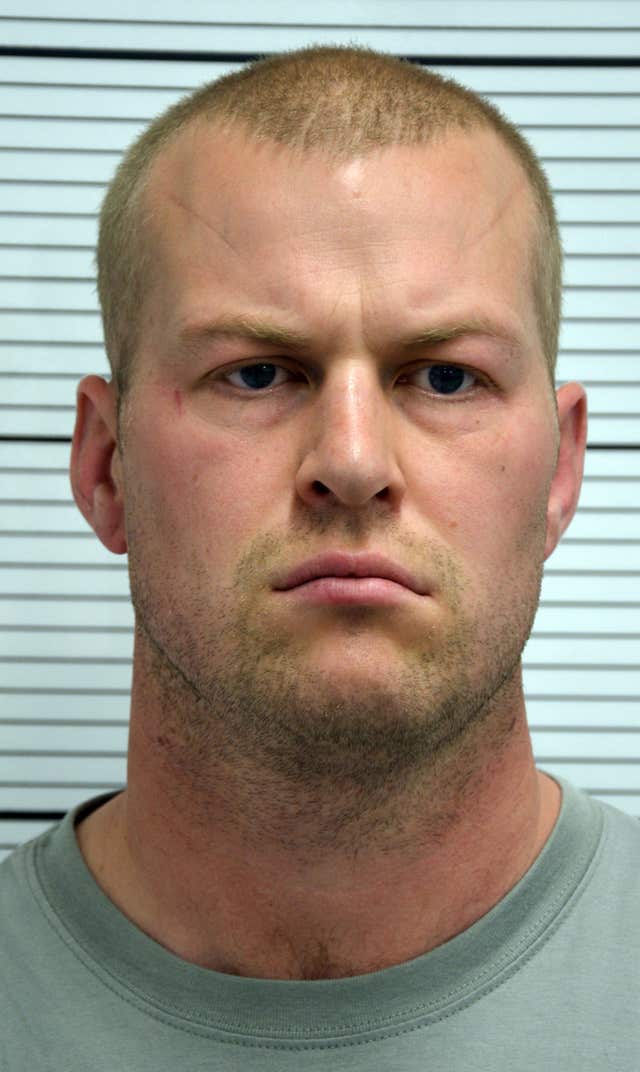 In a Skype conversation at the end of 2015, he told one activist: "CTU are incompetent to f*** anyway."
"I'd have to start buying up large quantities of ammonium nitrate to draw their attention.
"In fact I doubt they even know I'm part of National Action."
He later bragged about evading the authorities by using encrypted emails and chat messengers services.
But Deakin , who ran his operations from his bedroom at his parents' home, was found by West Midlands CTU officers hiding in a cupboard at an address in Moseley.
And the former University of Aberystwyth and University of Coventry student was reduced to telling comrades that electronic devices full of incriminating messages, images and material had fallen into the police's hands.
In the encrypted email he sent out the day after his arrest on May 4 2017, he wrote: "That night I was staying at a friend's house and at 0945 they let themselves into his apartment.
"I was intoxicated at the time and so acted irrationally by hiding in an airing cupboard."
He added: "As I wasn't at home during the raid they were able to seize the computer and hard-drive with everything therein."
Deakin said: "Seized phone is full of texts that will mark me as an organiser.
"I can understand if you despise me for this sloppiness (it really couldn't have been any worse if I tried) but I really need you to get back to me as soon as possible and advise me on what to do."