Demonstrators have chained themselves together and superglued themselves to a Government building as part of an environmental protest.
More than 60 activists descended on the headquarters of the Department for Business, Energy and Industrial Strategy, in Westminster, on Monday for the demonstration, which was organised by activist group Extinction Rebellion.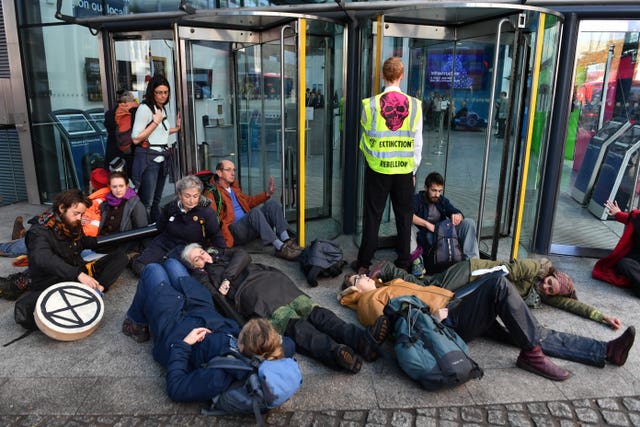 Other activists superglued their hands to the revolving doors of the department and locked their arms together with plastic tubes to ensure they could not be easily moved.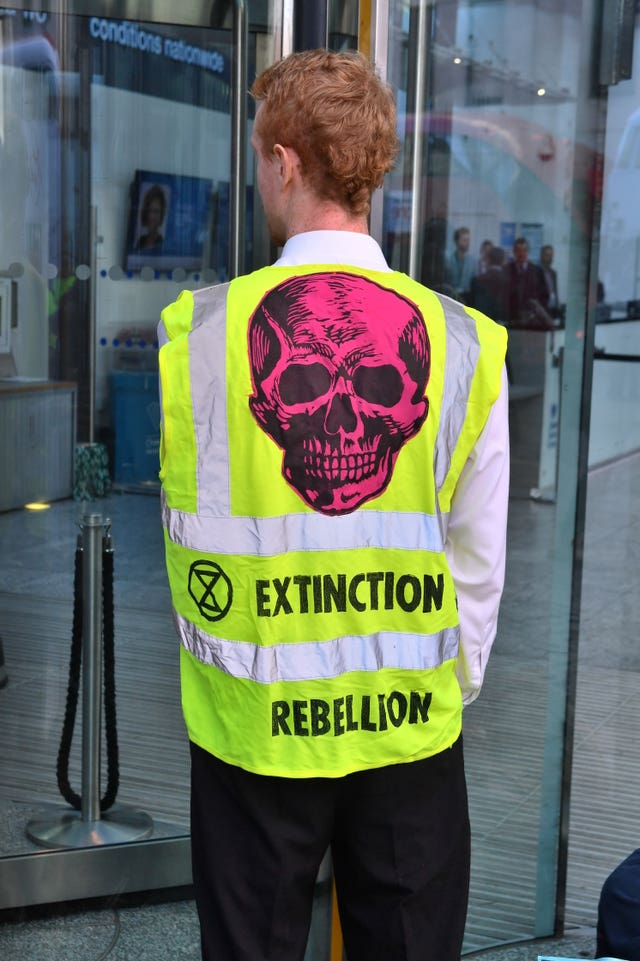 Young activist Frederik Arstad, 20, who travelled from Oslo in Norway for the protest, said the group wanted authorities to take more seriously the "severity of the situation" regarding climate change.
"It will raise the ocean levels, cause more floods, forest fires like we've just seen in California, and it will affect the whole world, especially the poor parts of the world," Mr Arstad said.
"This will create climate refugees. They have to go somewhere and they might come here and we will probably shut them out, and there will be a human disaster."
A number of the protesters hailed from near Cuadrilla's shale gas fracking site at Preston New Road in Lancashire, which they claimed was environmentally damaging.
"Everywhere where it's been done there's been earthquakes, air pollution, water pollution, and once you contaminate the water that's it," said local Lancashire resident Liz Beck.
"We need to transform now. We need money to go into renewable energy. We're an island. We've got the tide. We've got plenty of wind and sun.
"That's where we need to go. The people in the industry, they can be retrained. They have skills that are needed in the renewable energy sector."