A Brexit deal has been reached by negotiators in Brussels and will be the focus of a crunch Cabinet meeting on Wednesday.
A UK Government source confirmed that agreement had been reached at a "technical level" but Theresa May will need to win the support of her Cabinet.
There has been no official confirmation from either Downing Street or Brussels.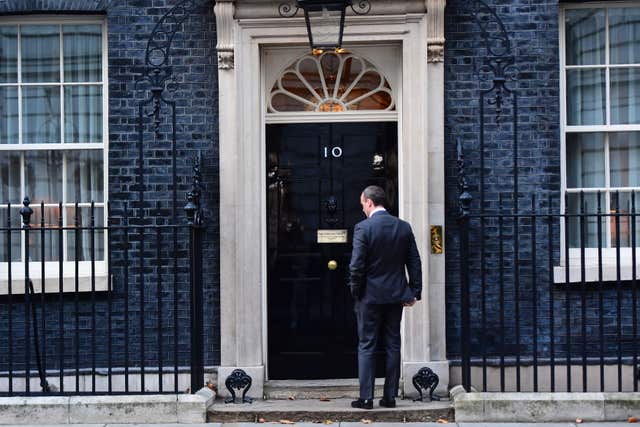 The broadcaster said the deal involved one overall backstop in the form of a UK-wide customs arrangement, but with deeper provisions for Northern Ireland on customs and regulations.
The developments came after the Prime Minister told Cabinet on Tuesday morning that a "small number" of issues remained to be resolved and her de facto deputy David Lidington described a deal as "almost within touching distance".
The agreement by officials on a draft deal came as:
– The Government was forced to agree to publish legal advice on the proposed deal
– The European Commission said UK citizens should continue to enjoy visa-free travel even in a no-deal scenario, as long as there is a reciprocal arrangement
– Former foreign secretary Boris Johnson accused the Prime Minister of stage-managing delays to the negotiations and a deal will mean "surrender" to Brussels.
Despite UK sources insisting a deal had been done, the Irish government poured cold water on it, saying talks were "ongoing".
"Negotiations between the EU and UK on a Withdrawal Agreement are ongoing and have not concluded," a spokesman for deputy premier Simon Coveney said.
"Negotiators are still engaged and a number of issues are outstanding. We are not commenting further on leaks in the media."