The Prince of Wales was celebrated and lampooned by some of the nation's best-loved comics and actors – including children's favourite Sooty.
The famous puppet appeared alongside Charles in a series of mocked-up pictures during a gala London Palladium show celebrating the heir to the throne's 70th birthday.
But Charles showed no hard feelings at the end of the night, shaking Sooty's paw. He also met his side-kick Sweep.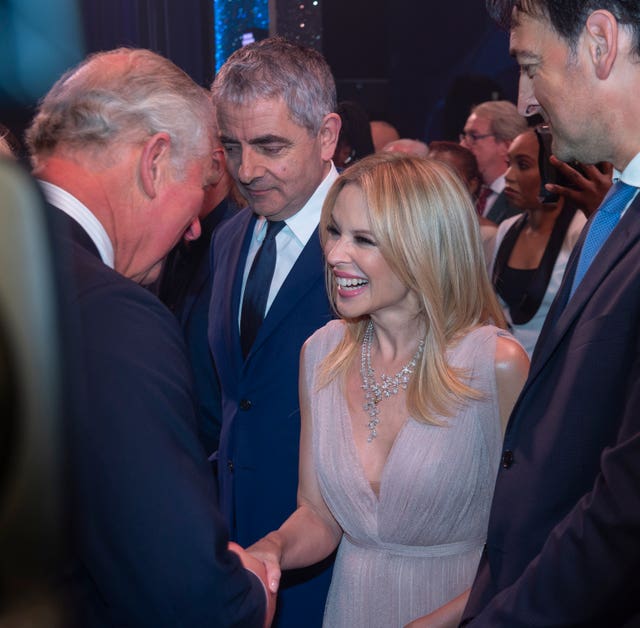 After trying to peer into the box below the two puppets, Charles asked Carter if there was anyone inside and the actor replied: "Nobody, it's Sooty and Sweep, can't give away the secrets you know."
Among the all-star line-up for the event were Bill Bailey, Rowan Atkinson, Sandi Toksvig, Omid Djalili, Alistair McGowan, Kylie Minogue  and Cheryl, with video appearances from Hollywood star Whoopi Goldberg and Dame Judi Dench.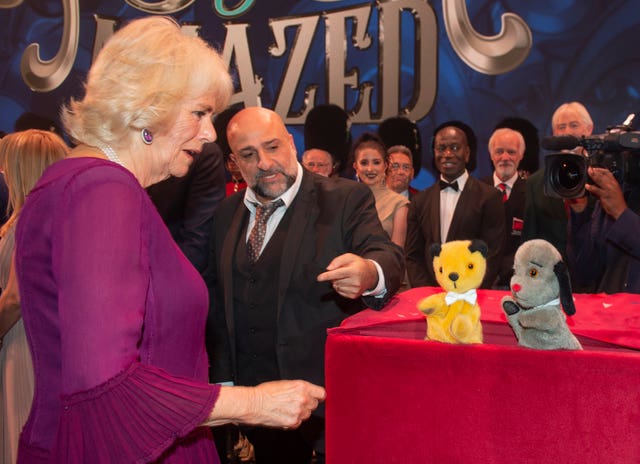 The comic said the celebratory nature of the event was what attracted him: "These dos are quite different actually, I performed at his 60th, that was great fun, and you get to meet lots of great people and hang out.
"It's a bit of a different atmosphere from some shows, there's a purpose for it, I think that's the thing.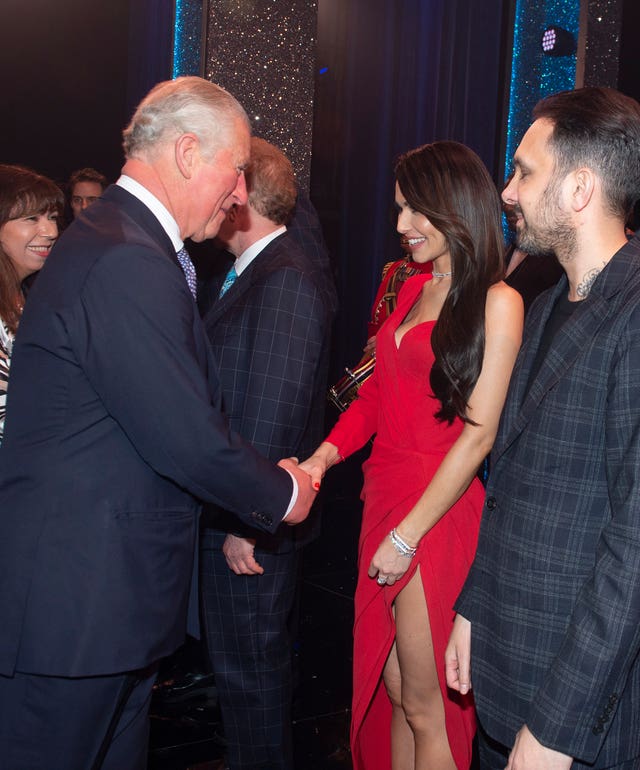 During the show Rowan Atkinson played the Devil who was taking a roll-call of sinners newly arrived in Hell, and divided the audience into groups from thieves to lawyers.
To a roar of laughter he told the prince: "You thought you were doing such good work. Would you like to come down next to the other organic farmers."
Goldberg led a cast of famous actors who took part in a spoof plane-safety demonstration video.
Dame Judi gave an expletive-laden list of instructions, but the swear words were bleeped out which had the audience in stitches.
Appearing from the world of magic were Penn & Teller, Dynamo and The Ehrlich Brothers.
Stand-up comic and actor Djalili got some of the biggest laughs of the night when he poked fun at Brexit.
He said: "They told me not to talk about Brexit, but you know I have problems with authority."
He added: "Brexit is an amazing thing, so British… next Olympics we should do the Brexit 100 metres.
"The Brexit 100 metres – everyone lines up, the guy with the starter gun shoots himself in the foot."
There was also a poignant tribute to the prince when a montage of images from his life was screened, and later Wallace and Gromit made a video call to say "Happy Birthday Chuck".
The Kingdom Choir reprised their performance from the Duke and Duchess of Sussex's nuptials by again singing Ben E King's signature tune Stand By Me, that had wowed the wedding congregation.
We Are Most Amused And Amazed will be screened by ITV on Tuesday at 8pm.