Stan Lee will be with fans "for some time longer" after filming many cameos in future movies, fan Jonathan Ross has said.
The Marvel co-creator, who has died aged 95, was behind some of the most enduring superheroes including Spider-Man, The Fantastic Four and The Incredible Hulk.
And he regularly filmed cameos in Marvel universe films.
"So he will be with us for some time longer, not that he will ever go from people's hearts."
He added: "He was a very good human being, a really lovely, warm funny man and a force for good."
Flowers were placed on Lee's Hollywood Walk Of Fame star as the world mourned Marvel's co-creator, whose comic book characters have spawned multi-billion dollar Hollywood franchises.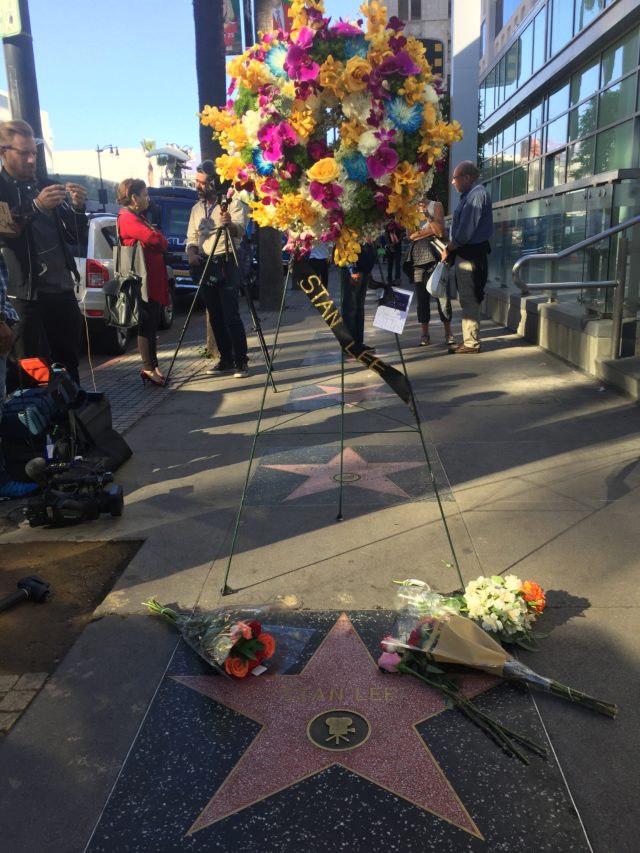 On discovering his work for the first time, he said: "It was a moment of epiphany…  like an explosion….
"In the 1960s, there were very staid characters. They were kind of authority figures themselves. It was like reading a story about your dad having superpowers.
"Suddenly these were people, they seemed like real people to me. They were living in recognisable cities, living in New York, not a made-up city like Gotham City or Metropolis…
"And they had problems. The Fantastic Four squabble with each other….   Spider-Man was a kid who was bullied at school and wore glasses and never had a girlfriend.
"These were powerful ideas…. the soap opera element, the melodrama that Stan Lee was probably the first person to put into comic books."
Marvel paid tribute to Lee, calling him the "creator, voice and champion" of the company.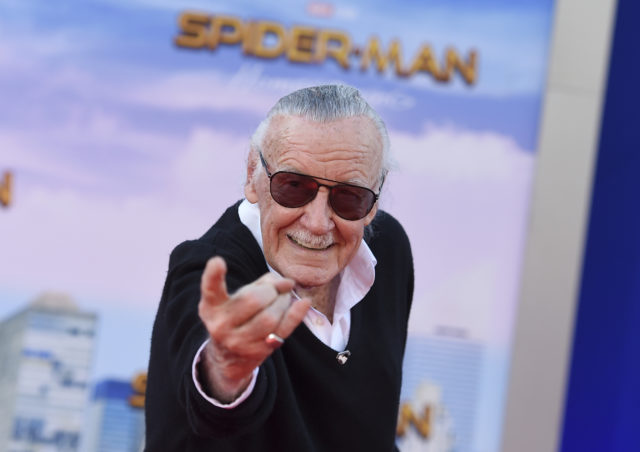 Ross said: "He was a first generation American Jew… The fact that he was so familiar with the recent rising tide of anti-Semitism in Europe … those characters (X-Men) were very clearly a group of outsiders, misfits who were hunted down by various governments and fighting back for what was right.
"There was a liberal message, an anti-bigotry, anti-oppression message in his work that went all the way through all his life.
"He was a very good human being. A really lovely, warm funny man and a force for good."
"Every time you open a Marvel comic, Stan will be there."
Bob Iger, chairman and chief executive of The Walt Disney Company, which owns Marvel, said: "Stan Lee was as extraordinary as the characters he created.
"The scale of his imagination was only exceeded by the size of his heart."
Lee's wife Joan died in 2017 and he is survived by his daughter Joan Celia "JC" Lee.