Jeremy Corbyn has warned Britain will be left in an "indefinite halfway house" by Theresa May's Brexit deal.
The Labour leader hit out at two years of "bungled" negotiations by the Government and described the draft agreement as a "failure in its own terms", claiming it would not deliver a Brexit for the whole country and breaches the Prime Minister's red lines.
He also pressed Mrs May to confirm if it would be the "sovereign right" of the UK Parliament to unilaterally withdraw from an Irish border backstop arrangement, a point the PM did not answer directly in her reply.
After further criticism of her Brexit approach, Mrs May maintained the Government would deliver Brexit and the UK will leave the EU on March 29 next year.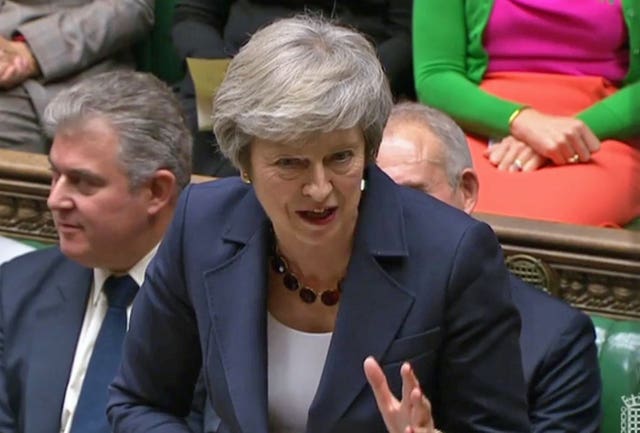 "Even Conservative MPs say the Prime Minister is offering a choice between the worst of all worlds and a catastrophic series of consequences.
"When will the Prime Minister recognise that neither of these options is acceptable?"
Mrs May hit out at Labour's economic plans before adding: "We will not rerun the referendum, we will not renege on the decision of the British people, we will leave the customs union, we will leave the Common Fisheries Policy, we will leave the Common Agricultural Policy and we will take back control of our money, laws and borders.
"We will deliver Brexit and the United Kingdom is leaving the European Union on March 29 2019."
Mrs May said Mr Corbyn was "wrong" in his description and accused Labour of seeking to "frustrate" Brexit.
She told the Commons: "Time and time again he has stood up in this House and complained and said that the Government isn't making progress, that the Government isn't anywhere close to a deal.
"Now when we're making progress and close to a deal he's complaining about that.
"I think what that clearly shows is that he and the Labour Party have only one intention: that is to frustrate Brexit and betray the vote of the British people."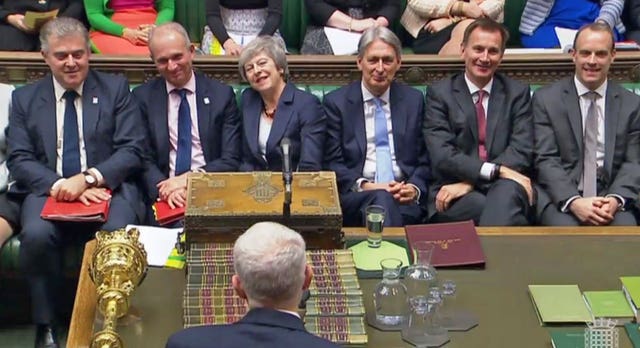 "I am aware of the concerns that there are, that we don't want to be in a position where the European Union would find it comfortable to keep the UK in the backstop permanently," she told MPs.
"That's why any backstop has to be temporary."
Mr Corbyn replied: "I think that non-answer has confirmed Parliament won't have that sovereign right."
He went on to criticise Brexit Secretary Dominic Raab's "woeful ignorance" following his recent comments about not previously having understood the full extent of Dover-Calais trade.
SNP Westminster leader Ian Blackford used his two questions to accuse the Government of playing "dirty tricks" to prevent MPs from having a meaningful vote on her Brexit deal.
Mrs May dismissed the charge, telling the Commons that she had been clear that "there will be a meaningful vote in this House".
Mr Blackford added: "This Prime Minister is hamstrung, divided, desperate and looking defeated. In a total panic the Prime Minister has been reduced to playing political games rather than playing fair.
"This is not a game, the SNP will never, ever gamble with Scotland's future, there is only one lifeline left to protect jobs in Scotland – we must stay in the single market and the customs union."
Mrs May responded: "He stands up and says that the SNP will not gamble with Scotland's future, I say to him the SNP gambles with Scotland's future every time it stands up and talks about independence."