Police have released footage of the moment a man slices an unsuspecting woman across the bottom during a late night attack in Westminster before casually strolling off.
CCTV images from the Metropolitan Police show the man step up behind the victim, a woman in her 20s, while she searches for something in her bag outside a flat on Craven Terrace on Sunday October 28.
She is seen to spin around and grab the point of contact, by which time the suspect – who has barely broken stride – has fled the scene.
Scotland Yard said the assault caused a superficial wound which required medical attention at hospital.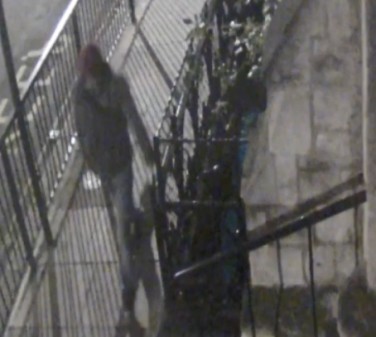 He is believed to be of medium-to-tall build and was wearing a big jacket at the time of the assault.
Detective Constable Yousuf Bhamjee said: "This assault has had a significant impact on the victim. I am appealing for anyone with information to get in touch with us on 020 7321 7620."