Footballer Jermain Defoe has said he has "amazing" memories of his time with Bradley Lowery, the terminally ill little boy he befriended.
Speaking after being awarded an OBE for his charity work, the former Sunderland striker, now with AFC Bournemouth, said he had a very special connection with the youngster before he died.
Defoe's touching relationship with Bradley caught the hearts of the nation and helped raise awareness of neuroblastoma, a rare childhood cancer the little boy battled.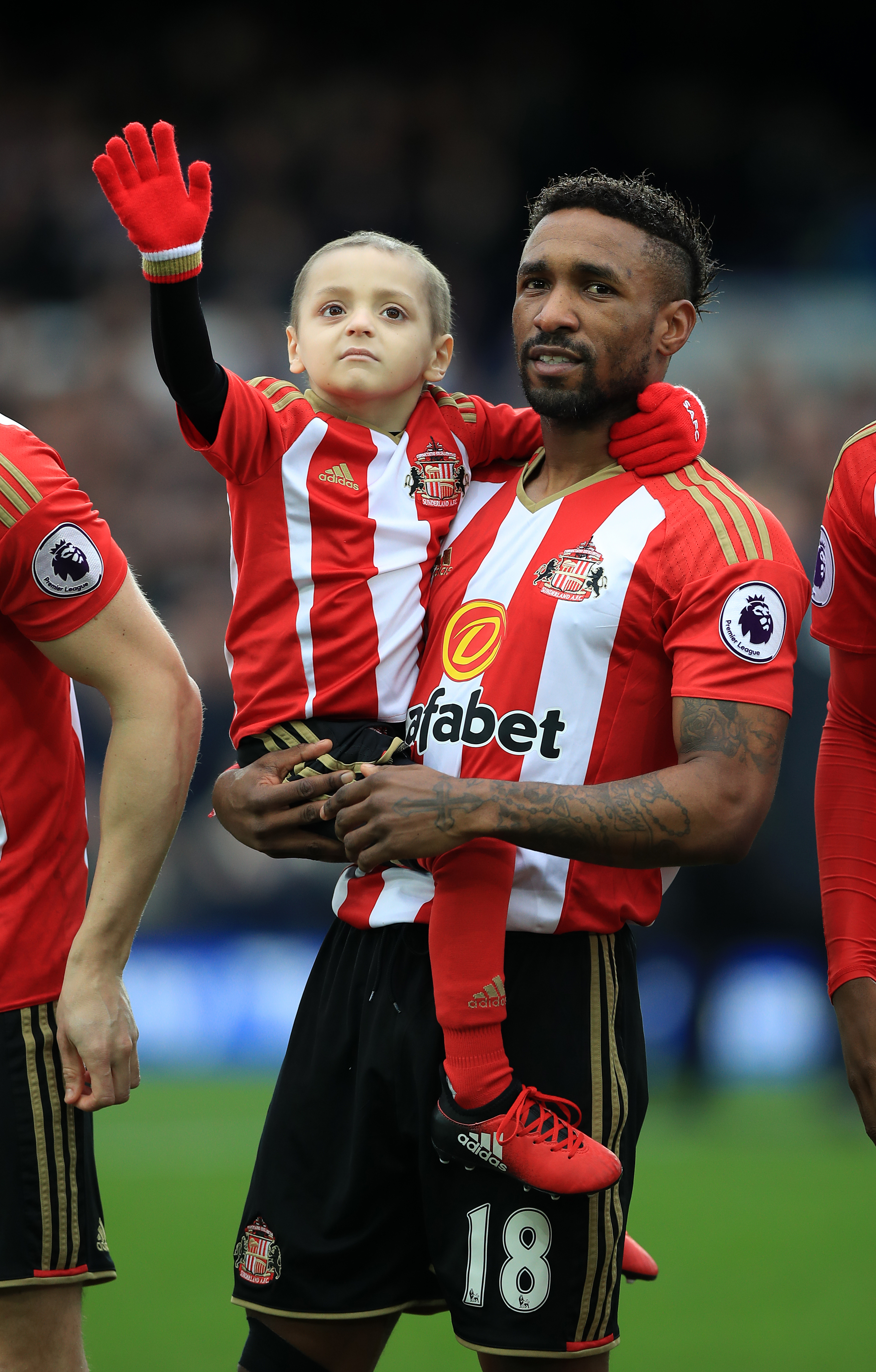 Speaking after receiving the award from the Prince of Wales, the footballer said: "The first time I met him really it was that instant connection. It sounds funny, I'm a big man and he was six, but to have that connection we had was very special."
Defoe cuddled the brave youngster as he went through a gruelling course of treatment in hospital, and visited him in his final days.
He said: "There were times after training, as much as I could I'd go and see him in hospital. Especially when it was getting really difficult and he was struggling, I'd go and just spend a few hours with him and the family.
"All amazing memories, he was beautiful kid, a beautiful family."
The striker was awarded the OBE during a Buckingham Palace ceremony for the work of his Jermain Defoe Foundation.
Defoe's foundation was launched in 2010 after a hurricane caused havoc in St Lucia, the Caribbean island his grandparents came from.
The footballer said: "I just wanted to help the vulnerable and disadvantaged kids on the island. I'd come back from the World Cup and we sat down as a family and obviously wanted to do something and give back and came up with the idea of the foundation.
"Since then we've managed to build a children's home on the island, which is the second recognised children's home on the island."
Defoe is an ambassador for Charles's Prince's Trust and he said about his brief chat with the heir to the throne: "We spoke about football and he said, 'is it still hard', and I said training was tough yesterday."