The UK Government has called on Nicola Sturgeon to "put Scottish business first" and support the Prime Minister's Brexit deal.
Cabinet Office minister – and Mrs May's de facto deputy – David Lidington said he hopes political differences can be put aside to support a package he believes delivers for jobs and investment.
Mr Lidington met with members of the financial sector in Edinburgh on Friday, but he said a request for talks with Scottish ministers had been declined.
He told journalists: "Overall this is a package that will work for the prosperity and security of everybody in Scotland and the whole of the UK.
"I think there will be an important choice for the Scottish Government and for Scottish MPs at Westminster – employers in all sectors want a deal and they want the stability and the certainty and the clarity that that will bring.
"I hope very much that despite the political differences which do exist, and which I respect, that the First Minister will in the end decide to put the interests of Scottish business and living standards and prosperity in Scotland first and support this deal.
"We've done our part. We'll continue to listen to the views of the Scottish and Welsh governments, to engage with them as we have been doing in recent days, weeks and months, and to ensure their interests are represented and defended in negotiations."
Ms Sturgeon said the offer of a meeting had come at short notice and she was not willing to cancel other commitments "to yet again have to hear empty platitudes".
She tweeted: "My office got a call around 6pm last night to offer a meeting this morning – purpose not clear.
"I wasn't prepared to cancel my constituency commitments at such short notice for @scotgov to yet again have to hear empty platitudes rather than be listened to."
The First Minister had told a meeting of business people in Glasgow on Thursday of her concern that making special provisions for Northern Ireland in the Brexit deal would leave Scotland at a competitive disadvantage.
Responding, Mr Lidington said: "I think it's an exaggerated fear. Neither the UK, nor the Irish Government, nor the EU 27 want the backstop ever to be used. They want it kept as an insurance policy.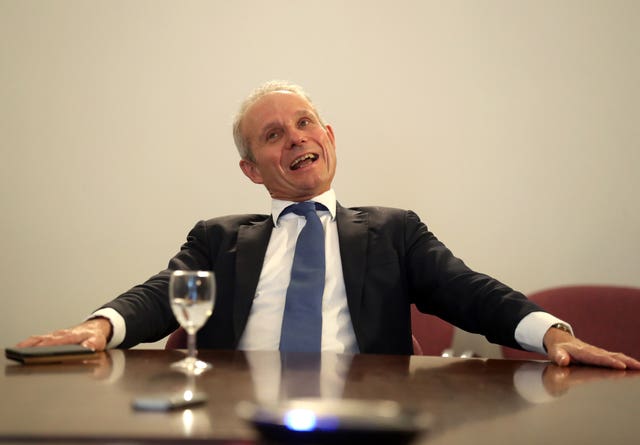 Mr Lidington said Northern Ireland is already different to Scotland in a number of regulatory aspects.
He gave the example of animal health, where livestock going from Scotland to Northern Ireland already has to go through checks at the port of Larne.
"What we are suggesting, in the interests of a compromise, is to enhance the sorts of checks that are already there," he said.
"And we do have to bear in mind that Northern Ireland is still in a fragile process of peace-building after decades of conflict, and the Irish border is the only land border between the UK and another EU member state.
"The legacy of the border there is one that has huge political symbolism and importance, it's not just economic importance."
The Scotland for a People's Vote campaign said it was a bad deal for the country's vital interests.
A spokesman said: "For example, access to EU markets for our fish products would be dependent on granting access to European fleets, so the promises made to the fishing industry would be rendered null and void. It's the Common Fisheries Policy by any other name, except we'd have absolutely no say over the policy – so it would be worse.
"The only credible alternative to this bad deal is a People's Vote – as supported by the Scottish Parliament – which is a democratic opportunity for Scotland's wish to stay in Europe to be respected."