A woman and her ex-partner have been jailed for 10 years each for allowing the death of a toddler who was tied face-down to a "cage bed".
Lauren Coyle and Reece Hitchcott, both 20, were found guilty of causing or allowing the death of Coyle's daughter 19-month-old Ellie-May Minshull Coyle following a trial, but cleared of her manslaughter.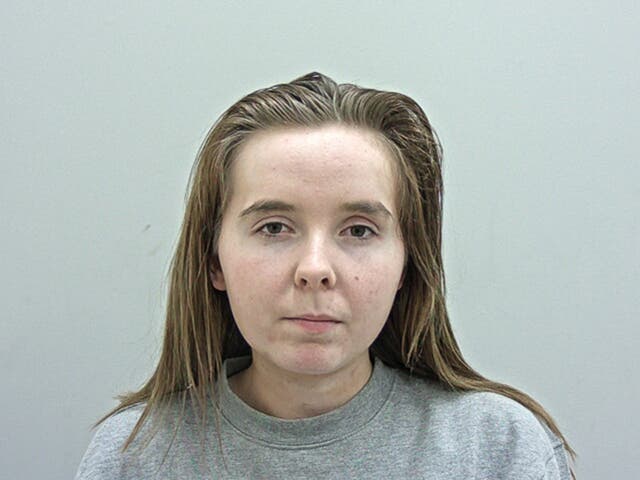 Liverpool Crown Court heard the toddler was found dead in her bed, which had been made into a "cage" with cot sides tied together around it, in the couple's flat in Ward Street, Lostock Hall, Preston on March 23 last year.
A post-mortem examination found her death was caused by "forcible restraint by ligatures in a face down position complicated by hyperthermia".
Sentencing the pair on Friday, judge Mr Justice Dove said: "The bed you both created and used, night after night, was quite literally a death trap."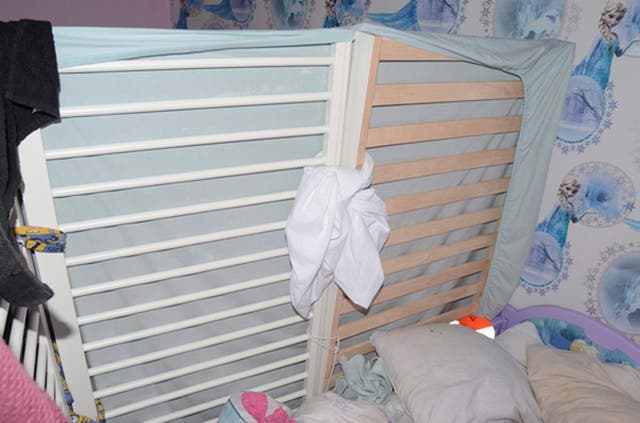 He said: "On the night of March 22 and March 23 2017, undoubtedly in escalating distress and agony, Ellie-May Minshull Coyle succumbed to asphyxiation while she was forcibly restrained in the cage which her toddler bed had been transformed into.
"All the positive energy and joy which she had brought into the world was extinguished on March 23 and it was extinguished by you both."
He said the couple had difficulties getting the child to sleep but had good advice from grandparents and health visitors.
Despite that, the judge said, Hitchcott, of The Fieldings, Fulwood, Preston, converted the purple Frozen bed into a "cage", placing sheets and bedding over the sides of it to prevent the toddler seeing outside, and Coyle, of Collins Road, Bamber Bridge, Preston, went along with it.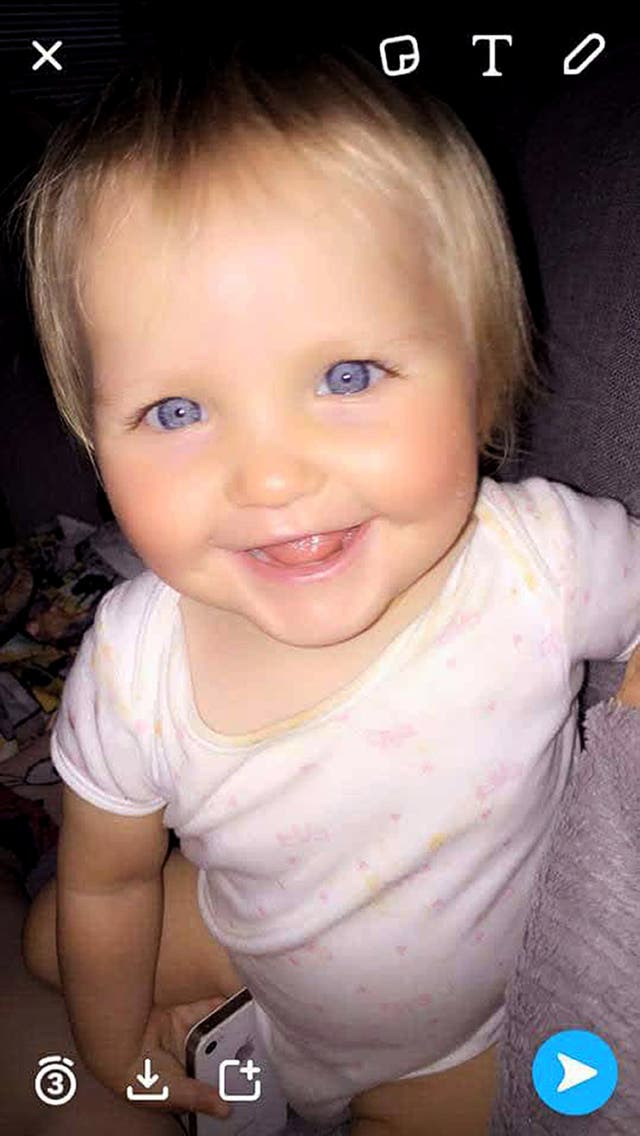 Mr Justice Dove said the pair would have been aware of the "obvious risks" but took them for their own "selfish reasons".
He said: "I accept Ellie-May's death has had a clear and significant impact on you both but in circumstances where you both continue to maintain your denials of involvement there can only be limited signs of remorse."
In a statement which was read to the court, Ellie-May's father John Minshull said: "Every day me and my mum think about Ellie and really miss her, we just wish we could give her a big hug and it breaks our hearts deeply."
John Jones QC, defending Coyle, said she had been subject of a "hate campaign" on social media and had been "abandoned" by her parents during the trial.
He said: "It must be remembered that Ellie-May had two parents. One now needs to be sentenced.
"That doesn't mean to say her sense of loss is in any way a reduced loss.
"Her loss is a profound loss and one that will be permanent in its nature."
James Pickup QC, representing Hitchcott, said the defendant had been thrown out of home at 16, partly because of his cannabis addiction, and had lived on the streets and in supported accommodation before moving in with Coyle and Ellie-May.
He said: "He was an incompetent and inadequate 'parent', a person doing his best in those circumstances to assist Lauren Coyle."
The couple, who both denied they had tied the youngster to the bed, were also convicted of one count of child cruelty by "caging" the child in her bed, and another count of child cruelty by restraining her in the bed.
Their lodger, Connor Kirby, 20, of Octavia Court, Huyton, Liverpool, was cleared of all of the charges.