Prime Minister Theresa May has spoken lovingly of her husband Philip as she described him as her "rock" during one of the most tumultuous weeks of her political career.
As Mrs May faced resignations, threats of a coup and personal attacks over her Brexit deal, her husband of 38 years was on hand to provide much-needed moral support.
After she returned to the Downing Street flat following Wednesday's fiery five-hour Cabinet meeting, the first thing he did was to pour her a whisky, the PM revealed.
"On Thursday, he served up beans on toast for tea," she said, in an interview with the Daily Mail. "I opened the tin! He made the toast – and did the washing up!"
With furious backlash against Mrs May over her Brexit plan – and demands for a no-confidence vote against her – her husband could not help but feel the hurt of the situation too, she admitted.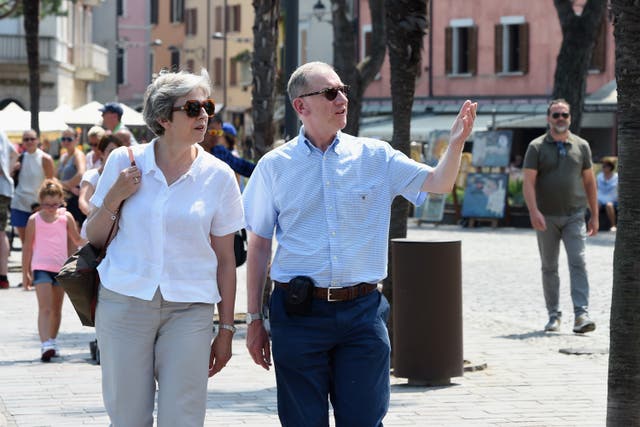 But despite the turmoil, Mrs May has remained defiant and has vowed to fight on and deliver Brexit, with her husband firmly in her corner.
"He is my rock," she said.
"It's hugely important to have somebody there who is supportive of you, not involved in the intricacies of politics but there to provide human support."
It is Philip who urges her to keep going, she added, as he encourages her to "keep doing the right thing".
Mr and Mrs May were married in 1980 after meeting as students at Oxford University. The pair were introduced at a Conservative Association dance by the late Pakistani prime minister Benazir Bhutto.