Snow Patrol lead singer Gary Lightbody has spoken of his anger that Northern Ireland has been without its powersharing government for almost two years.
Lightbody, who is originally from Bangor, Co Down, described it as an "unforgivable act" to leave the region unmanned for so long.
The powersharing institutions at Stormont have been collapsed since January 2017 following a breakdown in relations between the Democratic Unionists and Sinn Fein.
Further talks are not expected to start between the parties until the new year.
In an interview with BBC Northern Ireland, Lightbody claimed that "ego and posturing" has stopped the parties reaching agreement.
The 42-year-old said the people of the region have been "abandoned".
"I feel angry that we as a people have been ignored and abandoned by the people that really should be keeping these things running for all of us," he said.
"It's an unforgivable act to leave a country unmanned for so long and we are at the behest of the winds at the moment and I hope something is resolved quickly.
"It's a situation where everybody loses because it's people's lives that are at stake."
Lightbody was in Belfast to receive the Northern Ireland Music Prize.
He has previously spoken about his struggles with depression, and said people have thanked him for speaking out about it.
"I get actual letters in the post, which is extraordinary in this day and age, from people saying thanks for talking about it because it helped me talk about it too," he said.
Northern Ireland has the highest suicide rate in the UK.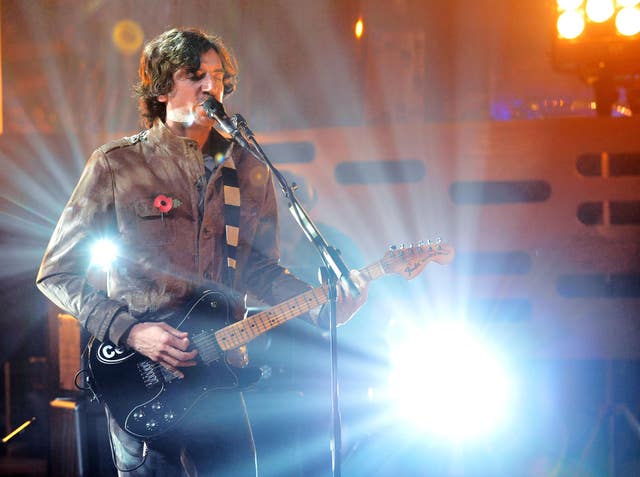 "I'm not an expert, but in Northern Ireland we have a collective trauma that we went through in this country that is undeniable, whether you were affected directly or indirectly, there is some trauma that is still inside us all that we haven't really come to terms with," he said.
"The latest generation have grown up in peace time, but it's not a completely solid peace, there are still divisions in our country.
"There is still anger and fear and I think that has something to do with why the numbers are bigger here."
Lightbody said local politicians have an important role in raising awareness about mental health and suicide.