How close is Theresa May to facing a vote of no confidence in her leadership?
Brexit-backing Conservative MP Anne Marie Morris has said there is "no question" the threshold of 48 letters from Conservative MPs required to trigger a ballot would be crossed this week.
So far, 23 MPs have publicly confirmed that they have sent in letters, with others widely rumoured to have done so.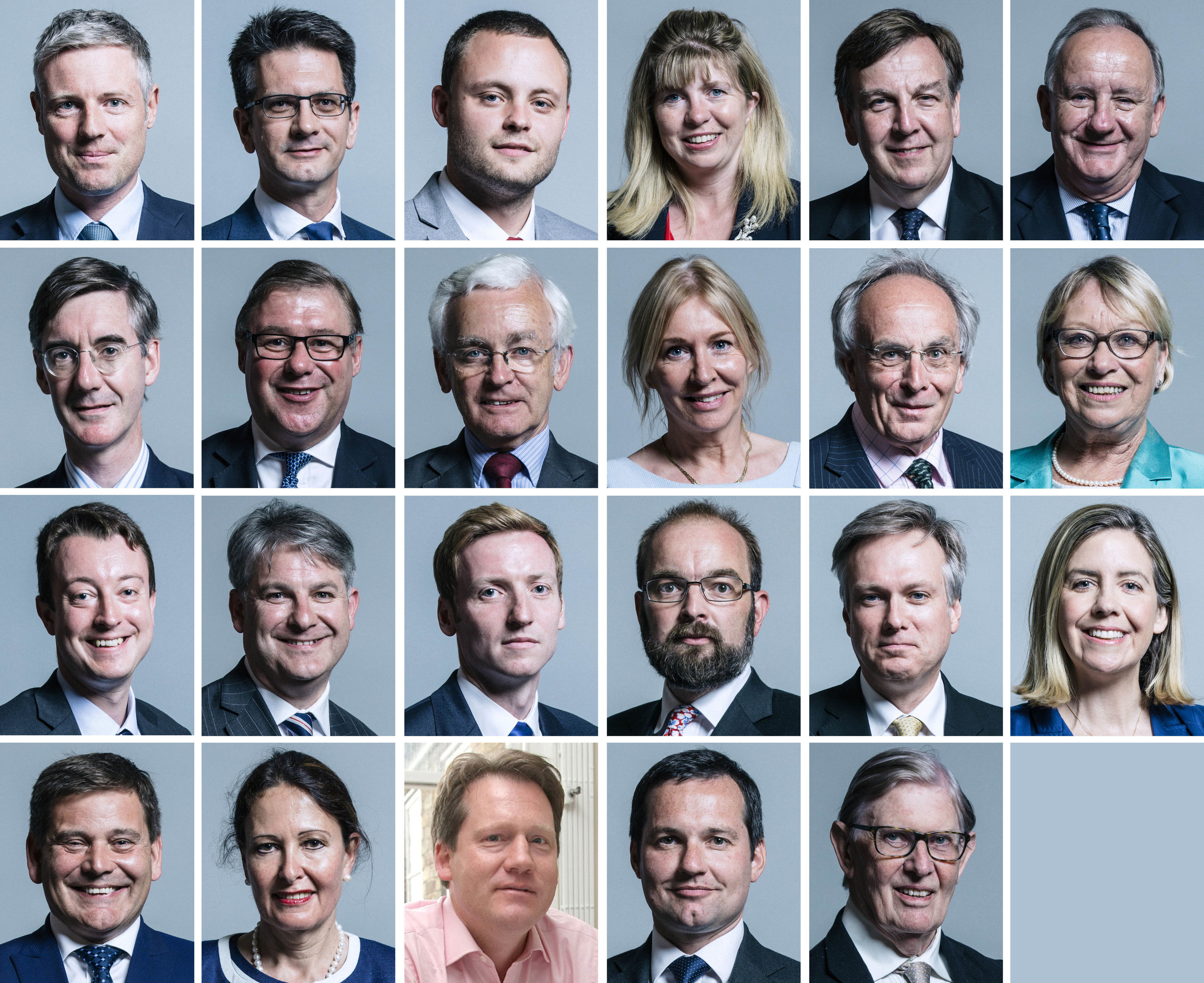 2. Nadine Dorries (Mid-Bedfordshire). Said on November 15 she submitted her letter "some weeks ago", adding: "The writing has been on the wall for some time."
3. Sheryll Murray (South-East Cornwall). Issued a statement on November 15 confirming she sent a letter to Sir Graham over concerns the UK may "leave the Common Fisheries Policy in name only".
4. Henry Smith (Crawley). Posted a picture of his letter on top of the Government's draft Withdrawal Agreement on November 15.
5. Lee Rowley (North-East Derbyshire). Told his regional TV news on November 15 he had submitted a letter.
6. Simon Clarke (Middlesbrough South and East Cleveland). Initially sent in a letter of no confidence and then withdrew it earlier this year, before resubmitting it following the publication of the draft deal.
7. Jacob Rees-Mogg (Somerset North-East). The chairman of the European Research Group staged a press conference outside the gates of Parliament to announce his loss of confidence in the Prime Minister.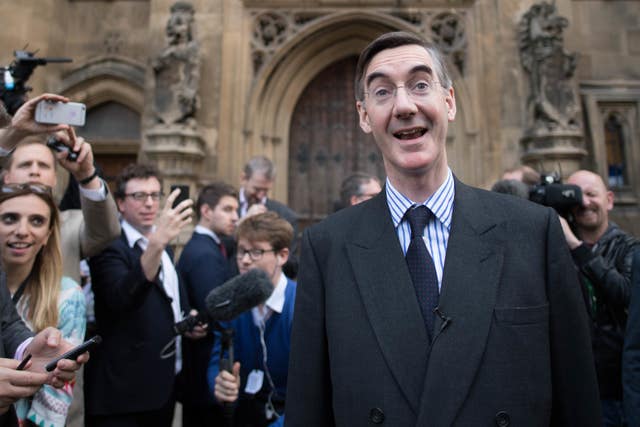 9. Laurence Robertson (Tewkesbury). Wrote to Sir Graham following the Chequers deal in the summer, and confirmed last week the letter remains "live".
10. Andrea Jenkyns (Morley & Outwood). Put in her letter as early as June and has been vocal in calling for other Tory MPs to do the same.
11. Peter Bone (Wellingborough & Rushden). Told Newsnight on November 15 he had submitted his letter.
12. James Duddridge (Rochford and Southend East). Told the Press Association at the time of the Conservative conference in September he had handed in his letter.
13. Anne Marie Morris (Newton Abbott). Said the Prime Minister is "not going to deliver Brexit" and there was "no question" the 48 threshold would be reached.
14. Philip Davies (Shipley). One of the first to submit a letter, in July.
15. Andrew Bridgen (North-West Leicestershire). Wrote to Sir Graham on July 10, saying the Brexit negotiations "appear to have deteriorated into a state of complete capitulation".
16. Adam Holloway (Gravesham). Announced on November 15 he had handed in a letter, saying: "You can not have someone leading a mission who does not believe in the mission."
17. John Whittingdale (Maldon). Told PA on November 16 he had written to Sir Graham, adding: "The agreement that is being proposed does not deliver Brexit in the way that I and many others want to see."
18. Mark Francois (Rayleigh and Wickford). Submitted his letter on November 16, describing the draft agreement as "truly awful" and complaining the PM had been surrounded throughout the negotiations by "a Praetorian Guard of highly pro-EU senior civil servants who have never accepted the result of the referendum".
19. Maria Caulfield (Lewes). Told the BBC on November 15 she had submitted a letter.
20. Ben Bradley (Mansfield and Warsop). Submitted a letter on November 15, saying the proposed deal was "simply not acceptable".
21. Chris Green (Bolton West & Atherton). Said on November 16 he was putting in a letter "with a heavy heart".
22. Zac Goldsmith (Richmond Park and North Kingston). Wrote in the Daily Telegraph on November 17 saying he declared no confidence in the PM "with huge reluctance" because her deal was "unacceptable to Leave and Remain voters alike".
23. Sir William Cash (Stone). Confirmed to PA on November 19 that he has put his letter in.
Two Conservative MPs who are widely reported to have submitted letters told the Press Association that they are not confirming publicly whether they have in fact done so.
Marcus Fysh told PA the question of whether letters have been submitted is "a private thing between Graham Brady and an MP".
But he added: "I have been disillusioned for a long time and I think we do need a leader who can reset the policy and if she isn't willing to, we need someone else."
David Jones said: "I have not made public whether or not I have submitted a no confidence letter."