English Heritage turned down roughly three blue plaque nominations for every ceramic they erected during the last 12 months.
Here are some details about those who did not make the cut, with details gleaned from old records, newspaper clippings and historical societies.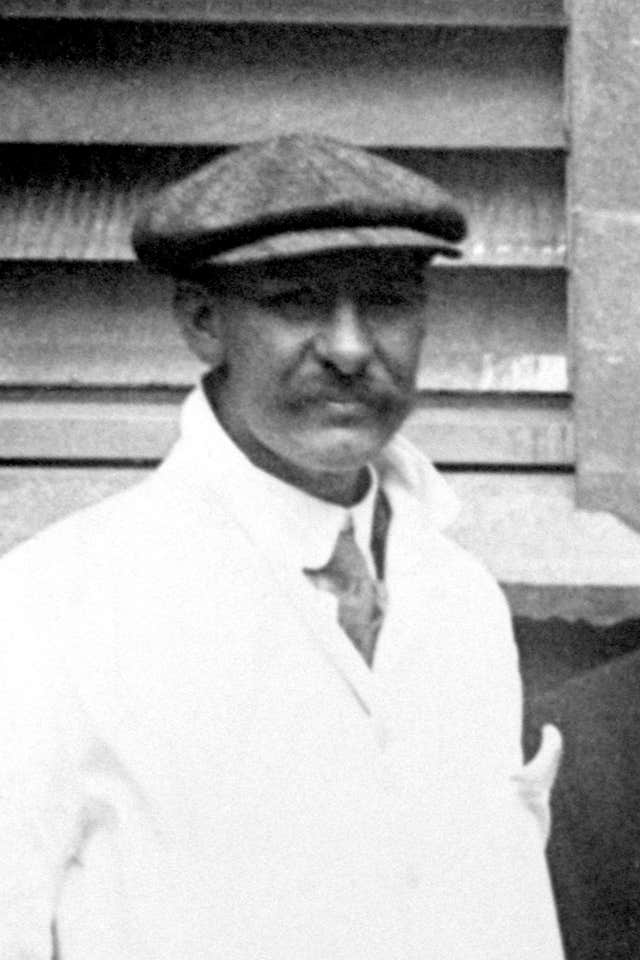 The Australian sportsman was well-known for the ultra-rare feat of having struck a ball clean over pavilion end of Lord's cricket ground, dubbed the home of cricket. He had the peculiar distinction of representing both his homeland and his adopted England, and played at county level for Middlesex. He shot himself in Willesden after suffering mental illness.
Ambrose McEvoy (1878-1927) – Painter
McEvoy was a society painter originally from Wiltshire but later of Pimlico who was held in high regard despite seeing only a modest return for his works in salerooms. He is among the alumnus of the Slade School of Fine Art at University College London alongside the likes of AA Gill, Derek Jarman and William Orpen.
Constance Baker (1868-1929) – Dressmaker
Not to be confused with her semi-namesake Constance Baker Motley – an African-American civil rights activist – the Norfolk-born seamstress was in high demand from theatre performers but was given the moniker "Mother of the Wounded" for her dedication in helping injured soldiers returning from the First World War. She was buried in Fulham, where she lived with husband John.
Katherine Bradley (1846-1914) and Edith Cooper (1866-1913) – Poets
The lovers – who were also aunt and niece – published their acclaimed verse under the pseudonym Michael Field, even after they were exposed as the authors. Their work touched on female sexuality and proved groundbreaking, although it was perhaps not fully appreciated at the time. They died within a year of each other, both of cancer, and were buried in Mortlake.
Bramwell Fletcher (1904-1988) – Actor
The versatile performer, born in Yorkshire, was known as an actor in plays by George Bernard Shaw. He grew up in London before moving to the US, though he was said to have disliked Hollywood. He was married four times and appeared in films such as The Mummy (1932) with Boris Karloff and Svengali (1931) alongside John Barrymore.
Clara Collet (1860-1940) – Economist and women's rights activist
The researcher was a family friend of Karl Marx and his daughter Eleanor, and would regularly attend clubs reading and reciting Shakespeare. Collet lived across London but it was a stint in the East End, during the time of Jack the Ripper, that saw her focus on "women's work". Her investigations concluded that many women were forced into prostitution due to a meagre income, and proposed to combat this through the introduction of a minimum wage.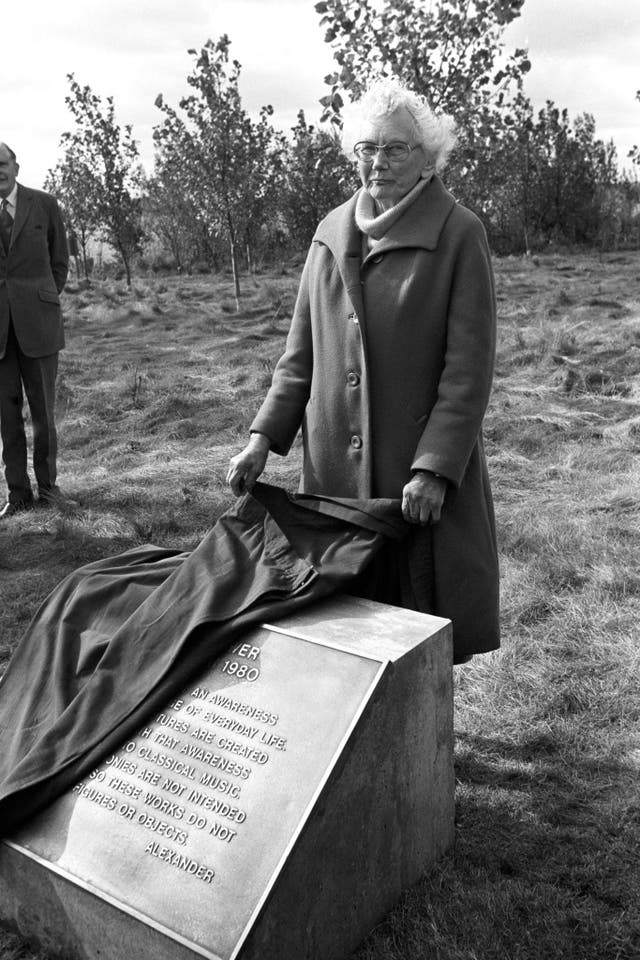 Despite similarities in their respective careers – and the fact the duo shared an office in Marylebone – they were never business partners. They worked on industrial landscaping and a diverse range of projects – the Anglesey and Trawsfynydd nuclear power station in Crowe's case, and the Grade II-listed gardens at Aberystwyth University in Colvin's. The pair also became presidents of the Institute of Landscape Architects.
Harry Daley (1901-1971) – Policeman
The Metropolitan Police officer from Dorking never denied being gay, but found himself in the awkward situation of serving in the force alongside some sneering colleagues decades before sex between men was decriminalised. He would go on to form a fleeting relationship with A Room With A View novelist EM Forster, and joined the merchant navy before retiring. He released his posthumous memoirs This Small Cloud in the late 1980s.
Eva Gore-Booth (1870-1926) – Poet and campaigner for women's rights
Born into aristocracy as the daughter of explorer Sir Henry Gore-Booth in Co Sligo, she shunned her wealth and turned her attention to suffrage after meeting fellow activist Esther Roper. Gore-Booth was a trade unionist and campaigner for women's rights in the workplace and lived in Manchester and London. The poet and Irish nationalist – a friend of WB Yeats – is buried in Hampstead.
Philippa Fawcett (1868-1948) – Mathematician and educational reformer
Daughter of the suffragist Millicent Fawcett, for whom a statue was unveiled in Westminster earlier this year, Fawcett was exposed to inequality at an early age – no more so than when she was awarded the title "above Senior Wrangler" at her Cambridge University maths class, as only a male student could achieve the honour of "Senior Wrangler". She later lectured in mathematics and was director of education at London County Council.
Owen Fleming (1867-1955) – Architect
Fleming was responsible for overseeing the Boundary Estate in the east of London, the UK's first council estate. A report in the East London Advertiser at the time said: "The estate is to be designed by architect Owen Fleming who believes the poor can appreciate beauty in architecture as much as the well-educated middle class."
Headquarters of the Free French Intelligence Service (during Second World War)
Charles de Gaulle came up with the idea that the French government in exile should have its own intelligence services to carry out clandestine operations in France. The main Free French headquarters in Carlton Gardens already has a commemoration, as does de Gaulle.
Noel Griggs (1887-1941) – Photographer
The photographer is perhaps best known for his image of Battersea Power Station. His striking "Chimney" print in 1934 was recently included in the National Media Museum's collection of some of the most important photographs ever taken, and was described as "one of the first modernist attempts to show the beauty of industrial architecture".
The German-born Briton flew the world's first scheduled flight on September 9 1911, carrying mail between Hendon and Windsor, 20 miles away, writing a postcard on the way. He was 21 at the time, and the journey took around 15 minutes. Hamel died in mysterious circumstances while flying over the English Channel in 1914.
Holman 'Holly' Stephens (1868-1931) – Engineer
Known as "the Colonel", Stephens' life's work was dedicated to building and sustaining light railways, often at the expense of his personal life. He died alone, though his achievements have already been marked by a blue plaque in Tonbridge where he was based. The Colonel Stephens Society has also been set up in his honour.
Admiral Richard Howe (1726-1799) – Naval officer and politician
The admiral was involved in the first known example of a submarine being used in warfare when, in 1776, the American vessel Turtle tried – and failed – to attach a time bomb to the hull of Admiral Howe's flagship HMS Eagle in New York Harbour.
Hugh Percy (1712-1786) – Politician and landowner
Born Hugh Smithson, he was better known as the 1st Duke of Northumberland. He was one of the commissioners for the building of Westminster Bridge and built a large number of residences and an observatory in England. He was an art patron and is buried in Westminster Abbey.
John Francis Kavanagh (1903-1984) – Sculptor and artist
The Irishman trained at the Liverpool School of Art before joining the Royal Society of British Sculptors. Kavanagh's commissions included works at Walthamstow Town Hall and a Madonna and Child for the Catholic Nursing Institute in Bermondsey. He spent nearly 35 years working and living in New Zealand, where he died.
Leo Amery (1873-1955) – Politician
He famously quoted Oliver Cromwell when he implored the then-Prime Minister Neville Chamberlain to step down in 1940, telling the Commons: "In the name of God, go." Amery, whose brother was hanged for treason, subsequently became Secretary of State for India in Winston Churchill's government. He was described as an enthusiastic mountain climber and published his memoirs upon retirement.
Leslie Mitchell (1905-1985) – Broadcaster
In 1936, he became one of three people chosen to introduce the first television programmes on the BBC. The former actor was described as a "Television Adonis" by the Daily Mail, a moniker which stuck, Mitchell said, "until they got used to seeing me".
Marianne Stokes (1855-1927) – Painter
The Austrian settled in England as a member of the famous Newlyn School of Art in Cornwall after marrying an English painter. Stokes was considered one of the leading female artists of the time, before moving to London and travelling Europe.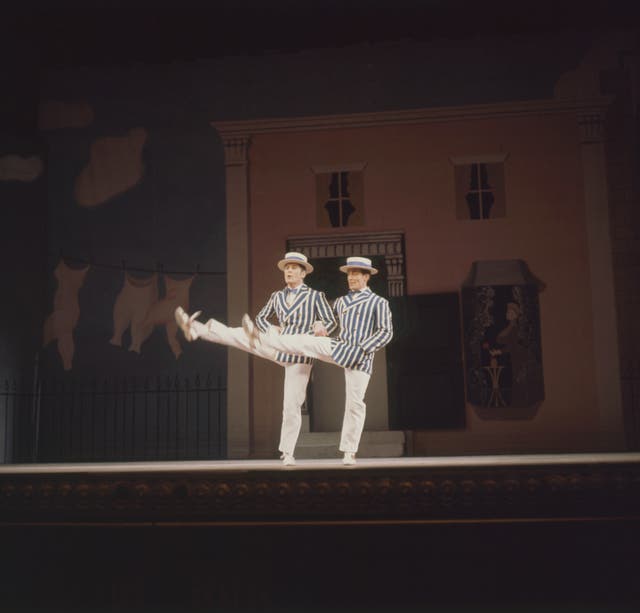 The first male scholar at the Royal Ballet, he returned from active service in the military to become the preferred partner of esteemed dancer Dame Margot Fonteyn until his retirement. He is described as having come to "embody a new British ideal of the strong and handsome ballet Cavalier".
Reginald Blunt (1857-1944) – Conservationist
The historian founded The Chelsea Society at a meeting in 1927, tasked with preserving the interests and "enhancing the character" of the West London community. Blunt, whose father was a local rector, was said to have chronicled life in Chelsea in forensic details, including the movements of the Army battalion.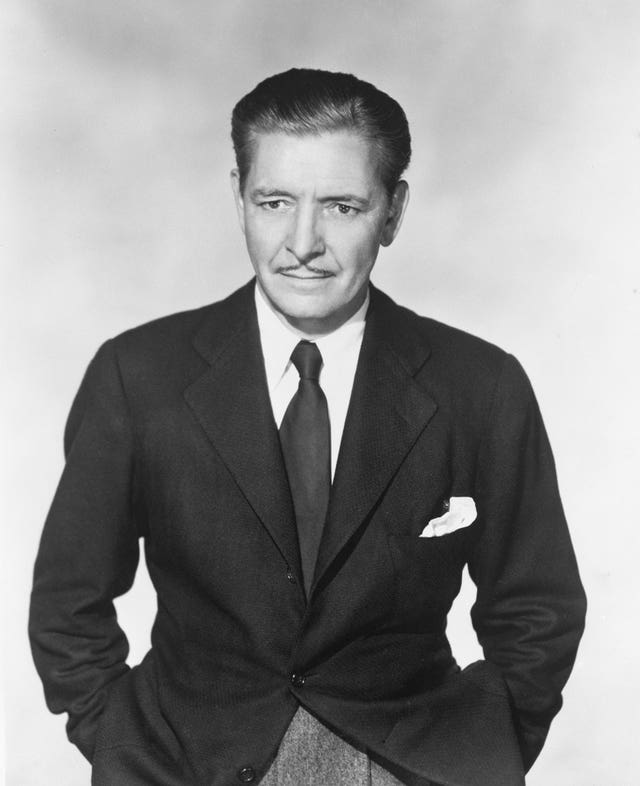 The Richmond-born actor would go on to become a romantic lead in Hollywood. His films included The Prisoner Of Zenda and A Double Life, released in 1947, which won him an Oscar. He married twice and died in California after a lung illness.
Sir Hugh Sinclair (1873-1979) – Intelligence officer
Dartmouth College-educated Sinclair was chosen to head up MI6 after a successful career in the navy during which he was described as "exceptional" sailor, leading to him being director of Naval Intelligence. He was said to have demonstrated a coolness under pressure as well as "an astonishing flow of forcible language" from time to time. He also used his own money to help buy Bletchley Park as a pre-war intelligence station.
Sir Frank Nelson (1883-1966) – Politician and first director of the SOE
The Conservative MP for Stroud would go on to become the first head of the Special Operations Executive (SOE) during the Second World War. Records released from the Public Records Office after his death exposed a mistrust by the British with Charles de Gaulle's France during the conflict.
Sir Neville Cardus (1888-1975) – Cricket writer
Sir Neville was considered by many to be the king of the written word on cricket, whose florid style is said to have blazed a trail in the industry. The Manchester-born writer had the unusual distinction of excelling in a second, unrelated field – musical criticism. He was a guest on BBC's Desert Island Discs in 1967, selecting Beethoven's Symphony No4 In B Flat Major as his favourite track.
Sir Edgar Speyer (1862-1932) – Railway financier and patron of the arts
Sir Edgar, a friend of Liberal Prime Minister Herbert Asquith, suffered the embarrassment of being struck off the Privy Council list in 1921 after being convicted of collaborating with the Germans in the First World War. It meant the German-born philanthropist was stripped of his British nationality. His benevolence, particularly to polar explorer Robert Scott, was underlined when a farewell letter was found on the captain's lifeless body in 1912 – it was addressed to Sir Edgar.
James Stephens (1880 – 1950) – Writer and broadcaster
The Dubliner started his literary career with nationalist essays, poems and stories. A friend of James Joyce, he would go on to find success with his 1912 novel The Crock of Gold. He would later have a regular show on the BBC.
Tom Eckersley (1914-1997) – Artist and designer
Despite being educated in Greater Manchester, Eckersley really made his name in London. The celebrated designer was commissioned to produce his first poster for the London Underground straight out of college. He also served in the RAF during the Second World War, but returned to printwork after. His clients included Guinness and the Post Office.
Thomas Westwood (1814-1888) – Poet
Westwood was a Victorian poet, best known for his verses about fishing.
Caleb Whitefoord (1734-1810) – Merchant and satirist
Credited with inventing the comic tool of "cross-reading", where newspaper lines are read horizontally across the whole page rather than breaking at the end of the column. He was also a well-known art dealer, and often wore a distinctive three-cornered hat.
William Wellesley-Pole (1763-1845), later Baron Maryborough – Politician 
Related to the Duke of Wellington, Wellesley-Pole was once described as a bit of a womaniser. The former conservative MP for East Looe was appointed Master of the Royal Mint, the highest position in the Royal Mint, for almost a decade.
Hal Williams (1873-1942) – Refrigeration and construction engineer
Williams was such a pioneer in the refrigeration industry that he was sought out to advise the Government of the time. His writing on the subject of mechanical refrigeration was also considered important.
Worthington George Smith (1835-1917) – Illustrator, mycologist and archaeologist
The Shoreditch-born artist had many string to his bow. While architecture was an early talent, Smith forged a second career as a talented cartoonist and illustrator. He later became the  first freeman of the Borough of Dunstable.