A rail firm has launched a free service to help passengers retrieve lost property.
East Midlands Trains (EMT) customers can track and claim items they leave on trains through the online Found It! service.
The firm released a list of the 10 most bizarre things left on its trains last year, including a life-size cut out of US President Donald Trump, a 7ft surfboard, a bag of condoms, a prosthetic leg and an inflatable cactus.
There were also 45 musical instruments – enough for half an orchestra – such as guitars, harps, drums and ukuleles.
The most common items left behind in 2017 included 766 backpacks, 644 coats, 683 mobile phones and 593 wallets.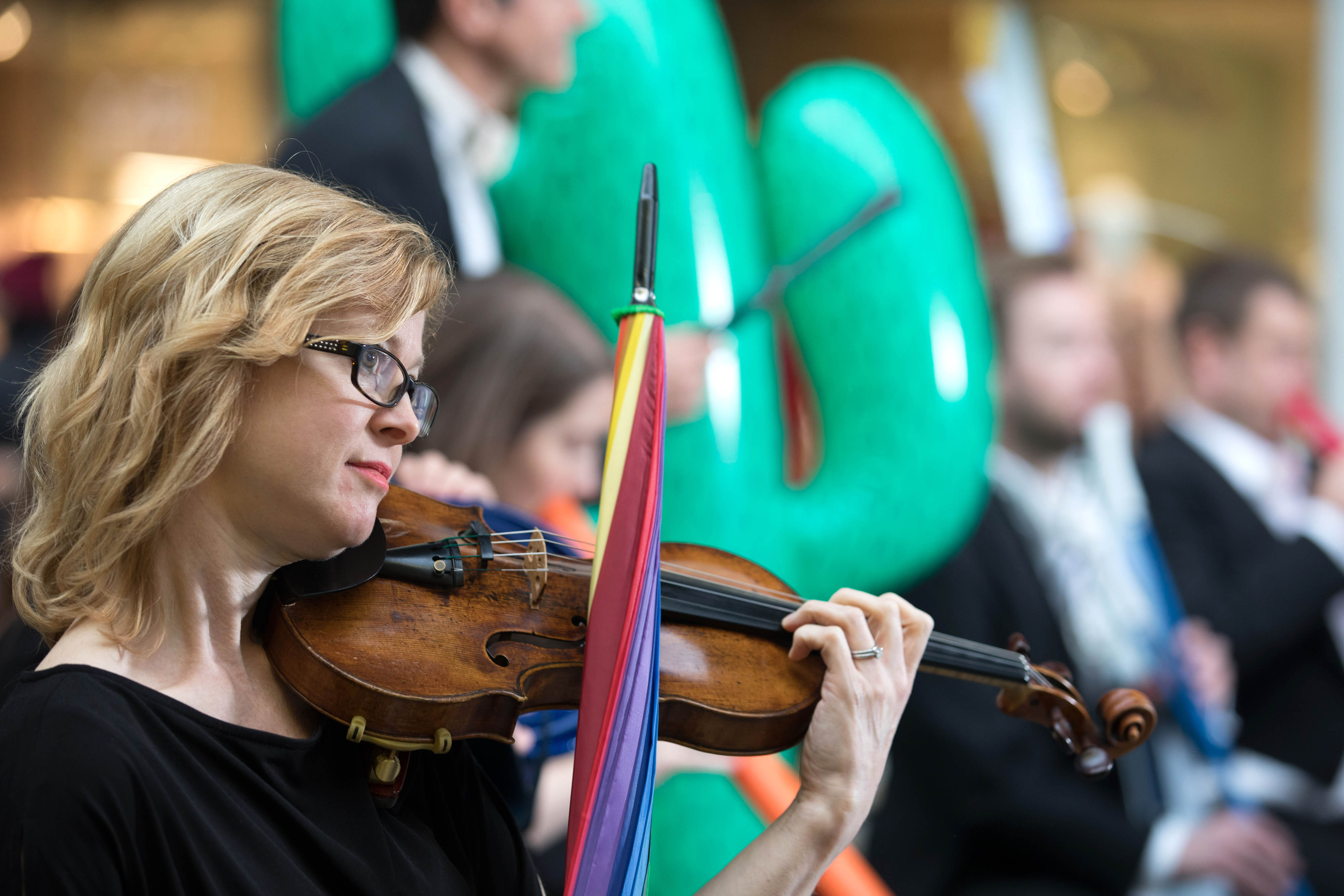 EMT managing director Jake Kelly said: "We've all been there – you hop off the train when it reaches your destination but your keys, phone or wallet carry on the journey without you.
"Our new Found It! service makes it much quicker and easier for owners to be reunited with their possessions and what better way to celebrate this 21st century matchmaking service than through the medium of music."
A number of incidents where train companies have charged passengers for the storage and retrieval of lost property have made headlines in recent months.
Arriva Trains Wales customer Adam Howells claimed the operator charged him £2 to release his wallet, and kept 10% of the cash it contained.
The firm later announced it was "changing our policy with immediate effect".
The upper limit of the fees that train companies can charge for reclaimed lost property is set out in the National Rail Conditions of Travel.
Operators may charge up to £2 per item per day for storage, and up to £30 for handing it back.
– These are the 10 most unusual items left on EMT trains last year:
1. Prosthetic leg
2. 7ft surfboard
3. Stuffed toy kangaroo
4. Cutout of US President Donald Trump
5. False teeth
6. Inflatable cactus
7. Bag of condoms
8. £2,500 cheque
9. Skis
10. Star Trek costume