A sculpture erected in Dublin to mark the armistice has been vandalised.
Red paint was thrown over the Haunting Soldier in St Stephen's Green overnight on Wednesday.
The six-metre high artwork portrays a weary soldier returning from war.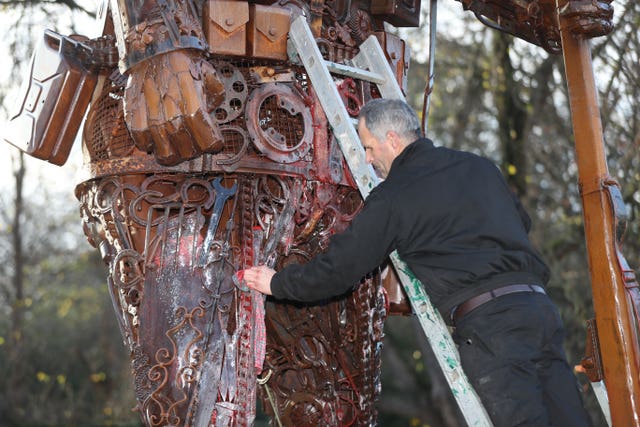 The sculpture was due to stand in the popular city centre park until November 26.
Irish Culture Minister Josepha Madigan voiced disappointment about the attack.
"This installation honours all those who died in the terrible suffering of World War One," she said.
"It is incredibly moving and has been proved immensely popular. There is no bravery in throwing paint at a statue in the middle of the night."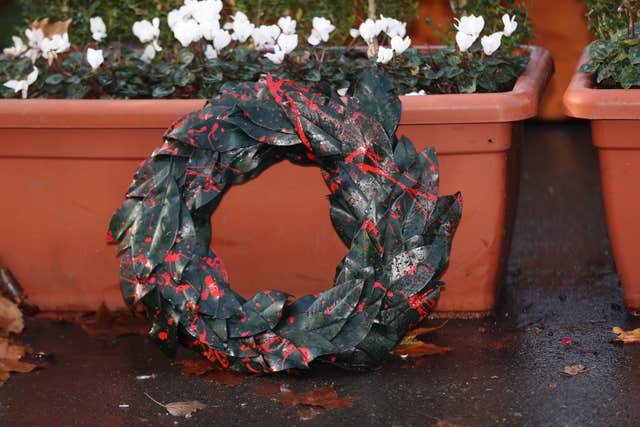 The Haunting Soldier is designed to evoke the fragility and suffering of those who survived the war and returned home to an uncertain and difficult future.
The ghostly figure, which was constructed by Chris Hannam of Dorset Forge and Fabrication, was brought to Ireland by Dublin-based solicitor Sabina Purcell, who discovered she had a family connection to those who served in the war.