The Duchess of Sussex is celebrating her first Thanksgiving as a member of the royal family.
American former actress Meghan, who on Wednesday made a return visit to the Hubb Community kitchen which inspired her collaborative work on a Grenfell charity cookbook, is expected to mark the much-loved US holiday with the Duke of Sussex.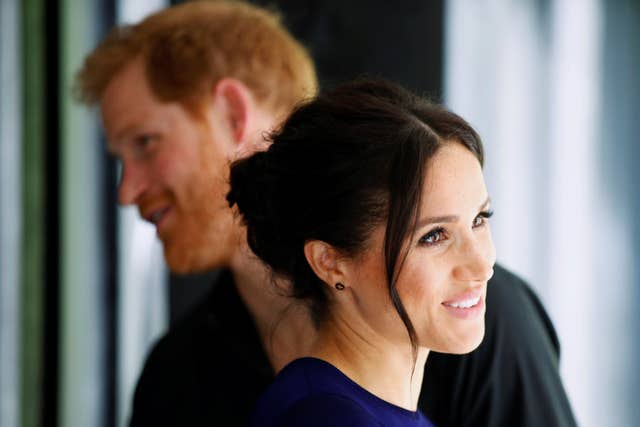 They are expecting their first child in the spring.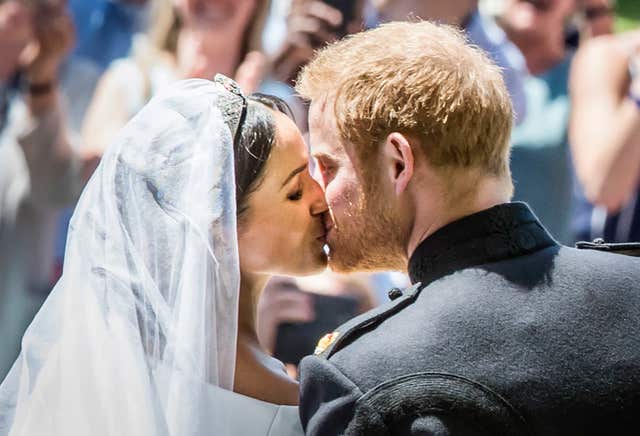 Or Harry and Meghan could head to the sanctuary of their Cotswolds retreat instead.
It is not known whether the duchess has invited her mother, Doria Ragland, to spend the day with her.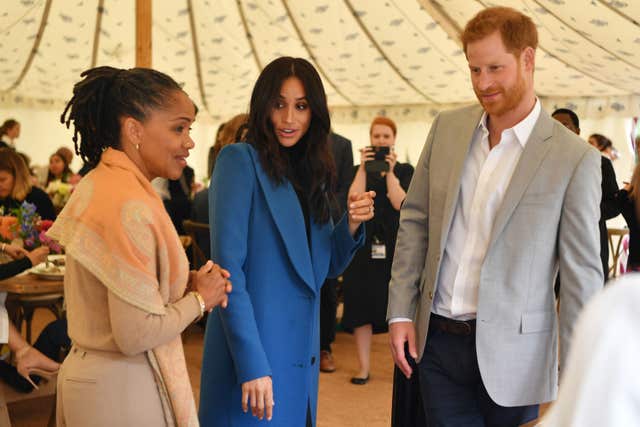 Harry was away on a Caribbean tour on board a Royal Fleet Auxiliary tanker ship, so the couple spent that Thanksgiving apart – with Harry having no internet or mobile phone signal, and only the ship's radio available for essential communications.
The duchess has previously described how her parents, "who came from little", taught her to care about others, and led by example during her childhood, buying turkeys for homeless shelters at Thanksgiving.
On Wednesday, the duchess put on an apron and a pair of gloves and began mixing vegetables with her hands when she visited the Hubb Community Kitchen in west London.
Chef Clare Smyth, the duchess's friend who was introduced to the volunteers, said Meghan had spoken with passion about the kitchen.
"She's really into food, she's a real foodie," she added.
Harry proposed to Meghan over a roast chicken dinner in 2017, and later revealed how "all the stars were aligned" when he first fell for her after they met on a blind date.
Traditional Thanksgiving dinners include a roast turkey, cranberry sauce, and pumpkin pie for dessert.
American presidents are required to pardon a turkey ahead of the holiday.
Thanksgiving can be traced back to 1621 when Europeans, known as Pilgrims, invited the local Native Americans to a harvest feast after they experienced a successful season of produce growth.
Kensington Palace has yet to comment.