A police force has been criticised after a "cornered" puppy was detained for causing minor injuries to an officer who was bitten on the hand and arm.
The chow chow called Bungle was seized by Northamptonshire Police after the puppy "potentially endangered road users" when he was spotted loose in the road.
The force said the officer was not seriously hurt as a result of the incident in Towcester, Northamptonshire, on November 17.
A Facebook group calling for the puppy's release has since attracted more than 3,700 members and a petition has also been set up.
"Frightened at being cornered and manhandled, he bit a police officer and could face up to nine months' incarceration without any contact with his family at this crucial stage in his life."
The Sun reported that owners David and Susan Hayes have appointed lawyers to fight for Bungle's release.
They told the newspaper: "We feel hugely comforted that it is not just us that feels the outcome of this accident is grossly draconian and disproportionate."
The Northamptonshire force said in a statement: "A chow dog was seized by Northamptonshire Police under Section 5(1) of the Dangerous Dogs Act 1991, after a police officer was bitten on November 17 in Stoke Bruene, near Towcester.
"The police officer was en route to another appointment when he became aware of a traffic hold-up caused by a dog being loose in the road and potentially endangering road users.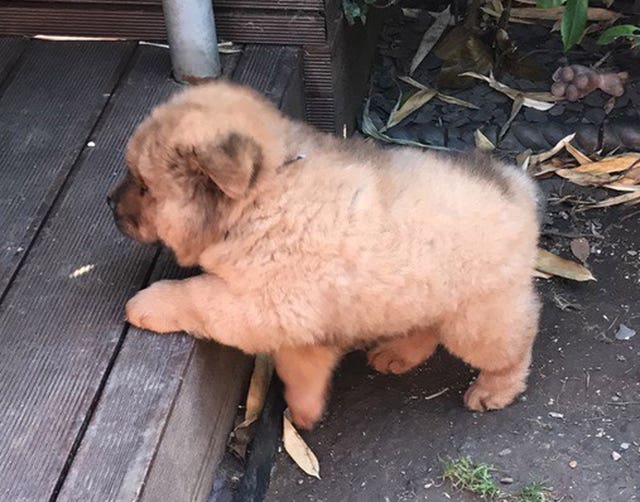 The statement continued: "The officer was not seriously hurt but attended hospital for precautionary checks, antibiotics and tetanus vaccination.
"Public safety is the priority concern in such situations and, as the owner was not present and there was continued risk, both to the safety of the dog and members of the public who were present at the time, the dog was seized under under Section 5(1) of the Dangerous Dogs Act 1991 – giving police powers where a dog is dangerously out of control in a public place and having caused injury to a person.
"An officer from the East Midlands Operational Support Service attended and seized the dog, which is currently being looked after in secure kennels. It will remain under the care of the force's dog legislation officer while the full circumstances of the incident are investigated."
Police said a dog legislation officer is liaising with the dog's owner while the investigation takes place and any aggravated offences under Section 3 of the Dangerous Dogs Act 1991 are explored.