DUP leader Arlene Foster has called for a Brexit "third way", insisting the choice is not between the current draft agreement and no deal.
As EU leaders endorsed the proposed withdrawal treaty in Brussels, Mrs Foster made clear there were no circumstances under which her party would vote for it when it comes before the House of Commons.
"I believe we should use the time now to look for a third way, a different way, a better way," she said.
She added: "We shouldn't just accept an outcome for the sake of it – we should try to get a deal that is good for everybody."
Appearing The Andrew Marr Show on BBC One, Mrs Foster said the current deal's Irish 'backstop' – a measure that would align Northern Ireland with a number of EU regulations in the event a wider trade deal failed to materialise – was not acceptable.
"We're not advocating a no deal, we're advocating a better deal," she said.
"We want to see the Irish backstop gone. There is no need for the Irish backstop so let's get rid of it."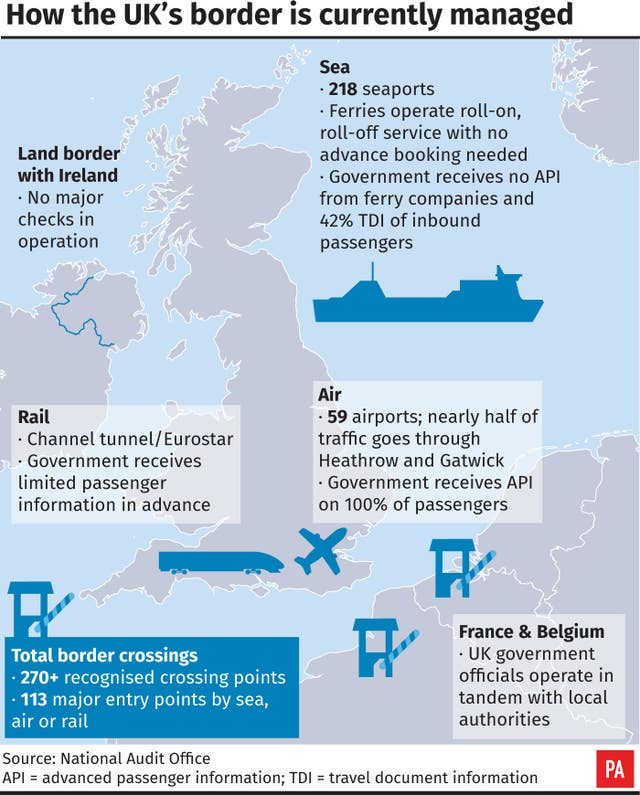 But she again warned that her party would "review" the arrangement if the Brexit deal gained parliamentary support, though stopped short of saying she would definitely end the relationship with the Tories in those circumstances.
"We have to see where we are when that vote is taken," she said.
Asked if she would support the Prime Minister if a parliamentary defeat triggered a confidence vote in the Government, Mrs Foster added: "We will have to see what happens at that time. I think this last couple of weeks should tell all of us that you shouldn't jump ahead of ourselves.
"What we should do is wait to see what develops in that respect."
Mrs Foster was also non-committal when asked whether the DUP would support a Norway-style relationship with the EU, with the UK joining the European Economic Area (EEA).
"I'm not going to be proscriptive with the Government," she said.
She rejected claims of inconsistency in regard to divergence with Great Britain, given the DUP advocates different laws in Northern Ireland on social issues such as gay marriage and abortion.
"Those matters are devolved to Northern Ireland to make decisions on," Mrs Foster said.
"But international trade, customs, the single market, those things stay at Westminster. Those things are kept in the national parliament and what this document does, what the international treaty that has just been agreed today does, is make a difference between us in terms of those international issues and I think that's very important to us."
Asked if the Prime Minister had let her down, the DUP leader replied: "We are disappointed with the way this has progressed, I have to say.
"I really do understand that she is a unionist, that she wants to get the best deal, but actually what this deal does is go against everything she has said around all of that."
Pressed on whether a defeat of the EU deal in Parliament would spell the end of Mrs May's tenure as Prime Minister, Mrs Foster said: "That's not a matter for me, that's a matter for her own party."