British military personnel have been recognised for their efforts in the wake of two devastating hurricanes which pummelled the Caribbean.
Barrelling through the region and unleashing life-threatening winds, category five Hurricane Irma tore a destructive trail and sparked a major UK aid operation in September last year.
Anguilla and Turks and Caicos were impacted while the British Virgin Islands bore the brunt of the damage, with buildings reduced to their foundations, lush green hillsides stripped of foliage, and a state of emergency declared.
The most powerful storm in decades was followed less than two weeks later by category five Hurricane Maria, which decimated the islands of Dominica and Puerto Rico.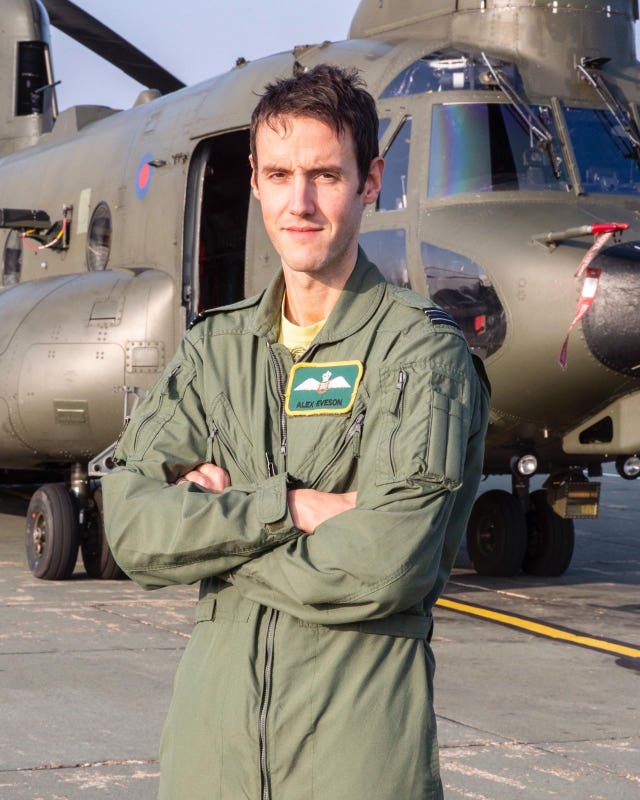 Flight Lieutenant Alexander Eveson has been awarded the Queen's Commendation for Valuable Service after he saved the life of a seven-month-old baby girl on September 22 last year.
The RAF Chinook pilot and his crew were tasked with flying to the island of Dominica to rescue the child, who was struggling to breathe and it was feared she would die without medical attention.
With no other aircraft available for the mission, the two pilots, two aircrew and two medics flew to the island through treacherous conditions, at a very low level over the sea.
"It was a bit sketchy en-route, obviously the weather was still pretty poor… lots of tropical rainstorms and heavy clouds in the area," he told the Press Association.
"It was quite a lonely and frightening flight because all the air traffic controllers and radar services were down on the islands because they had to reduce power because of the hurricanes.
"We were very much on our own out there… it was weather that on anything other than a lifesaving mission, you probably would not think twice about returning to base in."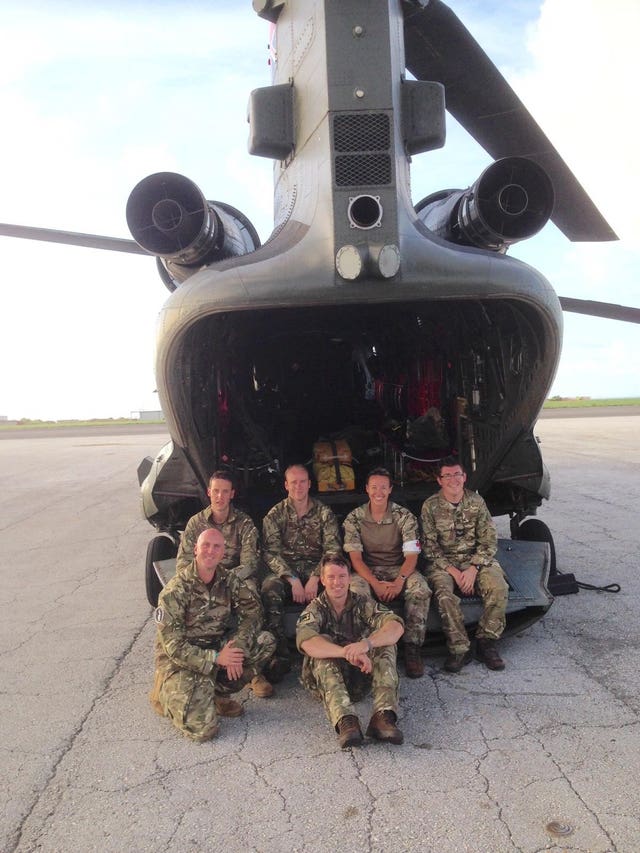 Describing receiving the award as an "incredible honour" that took him by surprise, he stressed the rescue was "undoubtedly a crew effort", and that he is pleased to see the efforts of the Chinook detachment recognised.
Royal Navy Lieutenant Commander Amy Gilmore has also been recognised for her efforts during the relief work named Operation Ruman.
Also handed a Queen's Commendation for Valuable Service, she was in charge of a dozen-strong team of air and ground crew maintaining and operating the Wildcat helicopter from RFA Mounts Bay.
The helicopter flew 90 hours of missions, delivering 37 tonnes of aid, food and water to inaccessible areas, and also assisted in the rescue of three people from a capsized boat.
Major Tom Quinn and Sergeants William MacFarlane and James Oldale from the Royal Marines 40 Commando based in Taunton, Somerset, have also been given the Queen's Commendation for Valuable Service for their leadership efforts on the ground during Operation Ruman.