Baroness Trumpington, an imposing, uninhibited and redoubtable figure, of whom it was said would feel most at home directing a team of Sherpas across the Himalayas, served the Government with distinction in the House of Lords in a series of ministerial posts spanning many years.
She was a daunting, but kindly figure, the arch-enemy of political correctness and one of the most outspoken – some would say outrageous but never malicious – figures in Parliament.
Once she was caught on camera giving the two-finger gesture in the House of Lords to fellow Tory Lord King, former defence secretary, who had good-humouredly made some disobliging remark about her. But there was no ill-feeling on either side.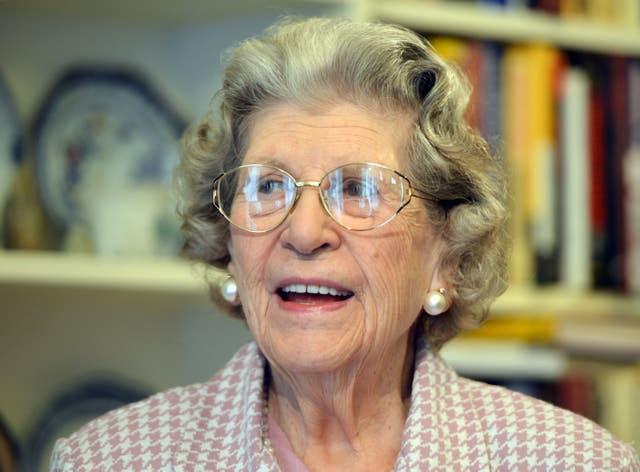 And those who heard her, well into her 80s, belting out Chattanooga Choo-choo at a Parliamentary charity concert, in a gaudy scarlet dress and a floppy wide-brimmed hat, will not easily forget the occasion.
Lady Trumpington, who has died at the age of 96, was a tireless campaigner for the causes which she thought worth fighting for, and, although she did not reach Cabinet level, she was a lynch-pin for the Tory Government where she handled innumerable portfolios with firmness and good humour – and a very loud voice.
Lady Trumpington was born Jean Alys Campbell-Harris on October 23, 1922 and educated privately in England and France. During the war she was a land girl and later served with Naval Intelligence at Bletchley Park.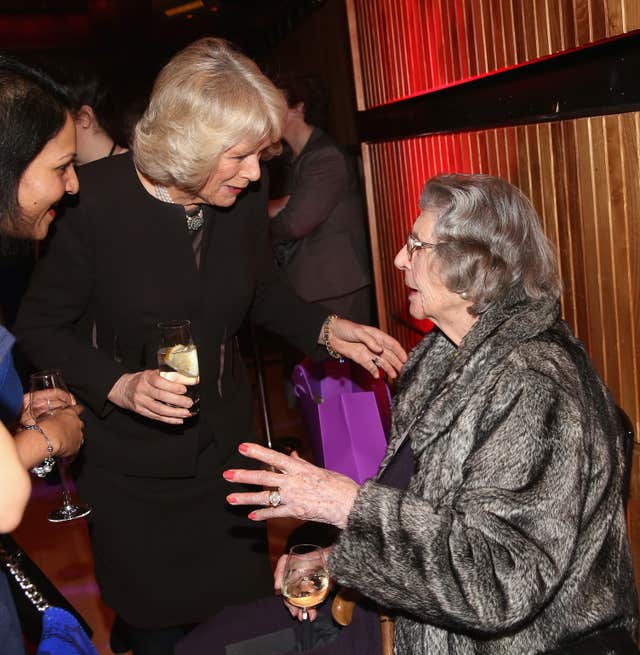 Afterwards she went to the United States to work for an advertising agency, setting off with £5 in her pocket and subsisting for the first few weeks on cocktail snacks until her first pay cheque came through.
On her return to England she married Alan Barker, a Cambridge don, who was to become headmaster of the Leys School.
But politics was in her blood and she tried unsuccessfully to be selected as a Conservative candidate in East Anglia. Undaunted by this rebuff, she threw herself into local government.
Eventually she became Mayor of Cambridge, a magistrate and a tax commissioner. In 1980, to her surprise and delight, she was awarded a life peerage and took her title from the name of a Cambridgeshire village.
She quickly became a character in the House of Lords, as well as a forthright and controversial speaker.
She once enraged thousands of animal-lovers who sent her letters of abuse after she had suggested that Falklands sheep should be used as sacrificial mine detectors.
"My point was that sheep could be put out of their misery and eaten, whereas men could not."
Unimpressed by this explanation, one correspondent referred to her as a "fat, old scrubber", a description she always recounted with relish.
She also had a loud and public row with British Rail, who refused to refund half her return ticket. Incensed by BR's demand for "documentary proof", she promptly accused them of calling her a crook.
Less controversially, she sponsored measures to allow Sunday trading and was an advocate of dog-owners cleaning up after their pets.
After three years she was made a whip, to ensure that Tory peers could not leave the Palace of Westminster when there was a critical vote. She became known as the "Keeper of the Gate" as she sat by the most popular exit, deterring escaping Lords by her imposing stature and ringing voice.
She was never an ardent feminist, but supported equal opportunity on merit.
"The problem is that strong feminists are apt to put people's backs up by over-emphasis – just women, women, women, and you cannot have women without men," she said.
"On the other hand it is very difficult to win a fight unless you exaggerate."
Over the years she was a Government front-bench spokeswoman on the Home Office, the Foreign and Commonwealth Office, Health and Social Security, and Agriculture, Fisheries and Food.
She bowed out after 37 years as a Conservative peer in October last year, at the age of 95.
Lady Trumpington had many outside interests. In her time she had been President of the Heads of Independent Schools, Steward of Folkestone Racecourse, Hon Fellow of the Royal College of Pathologists, a prison visitor, member of the Airline Users Committee, and United Kingdom representative to the United Nations Status of Women Commission.